Beth's Blog
Sharing my thoughts,
And praying that you have a
Blessed Day!
-
This is my new blog...
I'm Beth.
I am the person who writes most of the content for this website.
I will post here every few days.
If you would like to view my previous blog, click:  HERE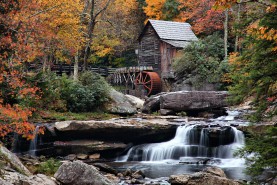 Featured video 
below
Is Kanye now a Christian?
Will he be steadfast?
I don't know but....
I do know that he is sounding more like a Christian than any other famous "Christian" in our culture.
Real Christians need to get REAL with God and REAL in our words to our culture.
Where is the passion in the words of those who have been a Christian for decades?
We need to stir ourselves up to show forth our dedication, devotion, and passion for Jesus!
Let's pray for Kanye.
For those who want to understand the Trinity better - consider our page
November 12, 2019
Reflection:
Do you have an unwavering support for the Word of God?
Or do you need to strengthen your dedication to the Word of God?
Lord,
Today I come to you and renew my
dedication and devotion to your Word.
Whatever you say in your Word,
I will stand by it. 
You are Lord of my Life.
In Jesus' name I pray,
Amen
November 8, 2019
God says to each of us:
"If you give me your heart, I'll help you change your habits."
November 3, 2019
A Prayer for Strength for Difficult Times
October 16, 2019
Romans 10:17 says
Faith comes by hearing -
and hearing by the Word of God.
Soooo,
We grow Greater Faith
by hearing the Word of God
being read - to us or by us.
Soooo,
 Each of us 
has the opportunity to read God's word

and increase our faith..... or not.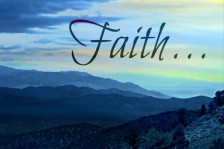 October 9, 2019
I will
open the gates of my heart,
and let the
King of Glory
take his proper place
as
King of my Heart.
Yeshua
is "Jesus" in Hebrew.
Open up, ancient gates!    
Open up, ancient doors,   
 and let the King of glory enter.
Psalm 24:7 NLT

September 18, 2019
was speaking on
dealing with problems and lusts in our life
when he said...
You're not serious, if you're not praying.

Pastor Scott Poling

September 14, 2019
Righteousness -
God's way of being and doing.

September 8, 2019
There is nothing
more
beautiful
than a soul turned toward Jesus.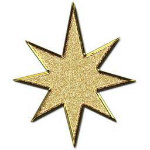 September 3, 2019
talks about God's Voice.
This week on our
Daily Inspiration
page,
we focus on
Psalm 29 and the Voice of God.
I hope you will visit that page!
September 2, 2019
Lord,
I want to get closer to you.
To do that...
What do I need to distance myself from?
September 1, 2019

God's
Amazing
Love and Grace
His Love

His love is higher than the highest of mountains.
His love is deeper than the deepest of seas.
His love, it stretches to the farthest horizon.
His love... it reaches to me.