Beth's Blog
Sharing my thoughts,
And praying that you have a
Blessed Day!
-
This is my new blog...
I'm Beth.
I am the person who writes most of the content for this website.
I will post here every few days.
If you would like to view my previous blog, click:  HERE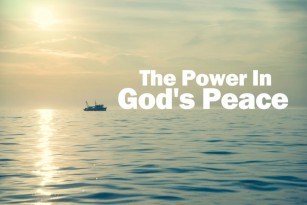 In this time of uncertainty,
we need to gain more of God's peace. 
Please consider experiencing this video:
Update:
March 21, 2020
My home was flooded a couple of weeks ago and I have not been on the internet. I had completed the newsletter awhile back and had the timer set to send the newsletters on March 18th. I had planned to reread it one more time but that didn't happen.
And of course we are all dealing with the current crisis.
God bless all of you!
Beth
March 5, 2020
 Are you more moved by God or by the culture?
March 4, 2020

Below is a prayer for
yielding our will to our
Heavenly Father.
I am going to pray this as a personal prayer.
I invite you to join me.
Heavenly Father,
You are the Shepherd of my heart.
I want to be humble before you.
Teach me your ways.
I will follow you.
Even in times when no one walks with me,
I will walk with you.
Amen
Copyright © 2014 Beth McLendon of Inspirational-Prayers.com
March 3, 2020
As Christians,
if we aren't including Him in all we do,
are we really serving Him fully?
Karen Boerger
February 21, 2020
Water from air -
God is still giving us miracles.
People have discovered how to get
water from air!
https://www.jpost.com/Israel-News/Israeli-tech-company-producing-water-from-air-earns-honor-in-Las-Vegas-613623

https://us.watergen.com/company-profile/

February 15, 2020
Becoming more like Jesus...
You cannot seek God and not move forward. 
If you truly seek God, you WILL move forward.
February 5, 2020
Lord, 
All these worrisome things
are trying to get my attention,
but
I want to be captivated by your peace.
Amen
Copyright © 2015 Beth McLendon of Inspirational-Prayers.com
February 4. 2020
Beautiful Prayer
January 31. 2020
Emotions should provide awareness,
but not necessarily direction.
Carl Smith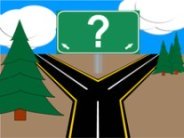 January 18, 2020
Live in wonder,
and
Find beauty in the everyday.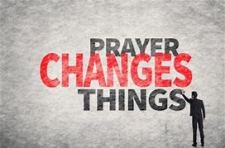 January 16, 2020
A prayer for every day
but especially
difficult days.
Lord,
Touch me with your Strength.
Touch me with your Power.
Touch me with your Blessing.
Help me this day.
Amen
Copyright © 2020 Beth McLendon of Inspirational-prayers.com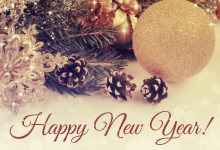 January 14, 2020
God wants to bring new
VICTORIES
to you
in 2020.
Let's celebrate the New Year!
Consider our
January 12, 2020
Thought for Today
The normal life of a believer is reading the Bible,

renewing our mind,
and changing to look more like Jesus.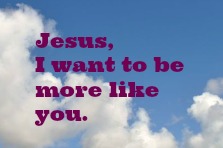 December 12, 2019
God,
You want to shine your light
through me this day.
During this busy Christmas season,
I will intentionally slow down
and yield
to your voice.
Amen
December 10, 2019
Thank - you, God!
God,
I haven't thanked you enough for
__________.
December 6, 2019
A Calming
and
Inspirational
Morning Prayer
December Movie Treat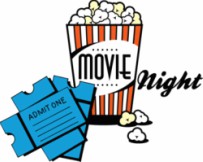 I just went to see the new
Mr. Rogers movie.
It was tremendously inspirational. 
It is an Amazing movie for Adults -
It is not for young children.
Let Mr. Rogers inspire you
and
brighten your life.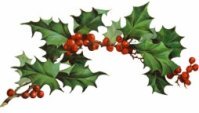 December 2, 2019
What a beautiful idea
to bless our veterans
who are in need.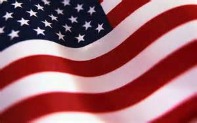 November 21, 2019
Lord,
I want to spend
today
thinking of things
that you have done for me
and thanking you for those things.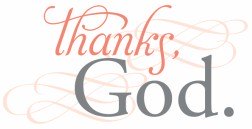 November 12, 2019

Reflection:
Do I have an unwavering support for the Word of God?
Or do I need to strengthen my dedication to the Word of God?
Lord,
Today I come to you and renew my
dedication and devotion to your Word.
Whatever you say in your Word,
I will stand by it. 
You are Lord of my Life.
In Jesus' name I pray,
Amen
November 8, 2019
God says to each of us:
"If you give me your heart, I'll help you change your habits."
November 3, 2019
A Prayer for Strength for Difficult Times
October 16, 2019
Romans 10:17 says
Faith comes by hearing -
and hearing by the Word of God.
Soooo,
We grow Greater Faith
by hearing the Word of God
being read - to us or by us.
Soooo,
 Each of us 
has the opportunity to read God's word

and increase our faith..... or not.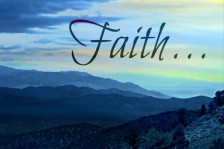 October 9, 2019
I will
open the gates of my heart,
and let the
King of Glory
take his proper place
as
King of my Heart.
Yeshua
is "Jesus" in Hebrew.
Open up, ancient gates!    
Open up, ancient doors,   
 and let the King of glory enter.
Psalm 24:7 NLT

September 18, 2019
was speaking on
dealing with problems and lusts in our life
when he said...
You're not serious, if you're not praying.

Pastor Scott Poling

September 14, 2019
Righteousness -
God's way of being and doing.

September 8, 2019
There is nothing
more
beautiful
than a soul turned toward Jesus.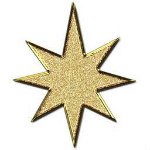 September 3, 2019
talks about God's Voice.
This week on our
Daily Inspiration
page,
we focus on
Psalm 29 and the Voice of God.
I hope you will visit that page!
September 2, 2019
Lord,
I want to get closer to you.
To do that...
What do I need to distance myself from?
September 1, 2019

God's
Amazing
Love and Grace
His Love

His love is higher than the highest of mountains.
His love is deeper than the deepest of seas.
His love, it stretches to the farthest horizon.
His love... it reaches to me.