Beth's Blog
Sharing my thoughts,
And praying that you have a
Blessed Day!
-
This is my new blog...
I'm Beth.
I am the person who writes most of the content for this website.
I will post here every few days.
If you would like to view my previous blog, click:  HERE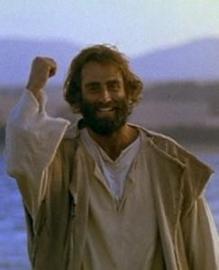 October 13, 2021
The devil's goal is not to just entertain.
He indoctrinates.

Featured Video
October 1, 2021
New Insights about the
Shield of Faith
Disclaimer:
I know nothing about this woman other than this video:
https://elmphilly.com/the-armor-series-the-shield-of-faith/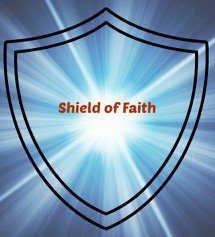 September 30, 2021
The Love of Jesus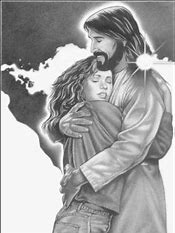 September 18, 2021
Give the devil an inch and he will become a ruler.

Unknown author
September 14, 2021
Humility is the path to promotion
in the kingdom of God.
Jesus said in Luke 12:11
"For everyone who exalts himself will be humbled,
and he who humbles himself will be exalted."
-
Consider our Prayers against Pride
September 2, 2021
Proverbs 18:17 says,
 "Any story sounds true
until
someone tells the other side
and sets the record straight."
This verse is important to keep in mind when dealing with our family members - especially children. We need to be careful not to jump to conclusions. We need to ask our loved ones their side of the story before we decide a matter.
This verse is also important when we are watching the news. Too often our opinions are formed (and then set in stone) by the person or news organization
where we first hear about
a certain topic, situation, event
or proposed bill to be voted on. 

September 1, 2021

Paul Harvey quote from 1965
The devil
would say to us,
"I would caution against extremes in
hard work,
patriotism,
and moral conduct."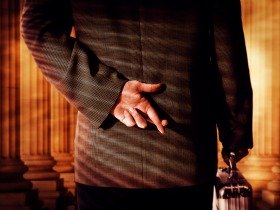 Alarming!
Head chaplain at Harvard is an atheist.
https://www.christianheadlines.com/blog/harvard-university-elects-atheist-as-new-chief-chaplain.html?utm_source=ChristianHeadlines%20Daily&utm_campaign=Trending%20Now%20-%20ChristianHeadlines.com&utm_medium=email&utm_content=5262004&recip=543486201

August 29, 2021

MORE
Alarming!
The majority of young adults say
Jesus is not the only way of salvation.
More than 60% of born again Christians in America between the ages of 18 and 39 believe that Buddha, Muhammad and Jesus are all valid paths to salvation and over 30% say they either believe that Jesus sinned just like other people when He lived on Earth or aren't sure, according to a new study.

https://www.christianpost.com/news/60-of-young-adults-say-jesus-isnt-the-only-way-to-salvation.html?clickType=link-most-popular
Think about it...
If there is another way - then Jesus didn't have to die.
August 29, 2021
Even the children of Christians
are turning away from the God of the Bible.
We must take the opportunity to teach our children and grandchildren about the Bible through reading Bible stories, showing Bible videos, memorizing Scripture, putting on the full armor of God and praying together with them. We must play Christian music around our house and show our little loved ones that we are serious about following Jesus.
Consider our Psalm pages for your teen.
Read and study WITH them!
And - Consider our purity pages.

It has never been harder to be a Christian in the U.S.A. and it is not easy for those around the world. 
1 John 2:15 says:
Do not love this world
nor the things it offers you,
for when you love the world,
you do not have the love of the Father in you.


https://www.christianpost.com/news/60-of-young-adults-say-jesus-isnt-the-only-way-to-salvation.html?clickType=link-most-popular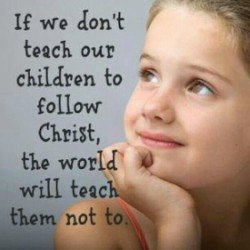 August 18, 2021
Don't copy the behavior and customs of this world,
but let God transform you into a new person
by changing the way you think.
Then you will learn to know God's will for you,
which is good and pleasing and perfect.
Romans 12:2 NLT version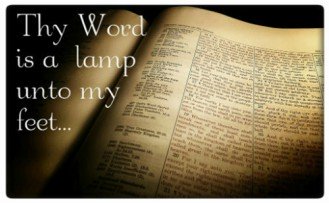 For those who come here regularly,
I have a new August 14 post below the next post. 

August 15, 2021
(This was August 2 but I am reposting here.)
How can a person know if
he or she is going to heaven
when he or she dies?
Look to 1 John 2:4 - 6 for the answer....
"Someone may say, 'I am a Christian.
I am on my way to heaven;
I belong to Christ.'
But if he doesn't do what Christ tells him to,
he is a liar.
But those who do what Christ tells them to
will learn to love God more and more.
That is the way to know whether or not
you are a Christian.
Anyone who says he is a Christian
should live as Christ did." 
TLB translation
For more information - click Explaining Salvation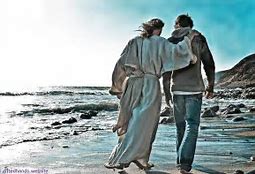 August 14, 2021
We show honor and value to a person

when we focus on his or her strengths.
We show dishonor to a person
when we focus on his or her weaknesses.
On the rare times that God calls us
to come to a person and address his or her
weaknesses or sins,
we need to pray and get in the right mind-set
and then talk to the person in love and gentleness
by gently informing and not attacking - 
and while avoiding anger and sourness in our tone.
In Matthew 7:1-5, Jesus gives us an illustration about
informing others of their sin and he uses a foreign object in
the eye to represent sin...
Jesus teaches us to first learn how to take foreign objects out of our own eye before we attempt to take the foreign objects out of our neighbor's eye......
When you take something out of your eye, you are gentle. God teaches us to be gentle when addressing the sins and weaknesses of others - as though we are picking out a foreign object from our own eye - that is gentle!
And those of us who have faced our own weaknesses and sins -  and have worked on improving our Christian walk -  know that WE need grace from people and grace & help from God. And therefore, at some point in our spiritual growth, we put two and two together and realize that we need to approach others in gentleness.
This is your wake up call if you have not realized that yet.
Yes, we have to confront (judge) others sometimes.
Check out the most misunderstood Bible verse: Here
August 1, 2021
We are Powerful influences on people.
We can be:
life-changing,
life-helping,
or
life-draining.
Prayer:
Heavenly Father,
Thank you for reminding me
to be a blessing.
I am going to focus on
being a life-helping person
to others today.
And by your grace,
I will sometimes be
a life-changing person to others.
I pray these things
in the life-blessing name of Jesus,
Amen!
July 28, 2021
Thanksgiving
is a form of worship.
Dear Lord,
Help me to see areas
where I can be more thankful.
In Jesus' name I pray,
Amen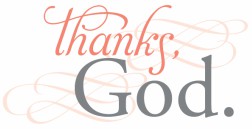 July 25, 2021
Any media or any teaching that
pulls you away from
Passion for Christ
 - including obedience to Christ - 
is not good for you or me.
July 9, 2021
God's love for you
is stronger
than the strongest waves of the sea.
July 7, 2021
The Bible tells us...
Happy are those who are strong in the Lord,
who want above all else
to follow your steps.
Psalm 84:5 TLB
The first word in verse five is Strong's Hebrew # 845.
It means blessedness or happiness.

July 2, 2021
God,
I want to listen to you
so I can avoid the obstacles of
unnecessary problems. 

June 26, 2021

I have a friend who is an amazing woman of God.
She recently turned 65.
She said an inspiring statement the other day,
"Honestly, I pray so much to God
that I don't even know when I don't pray."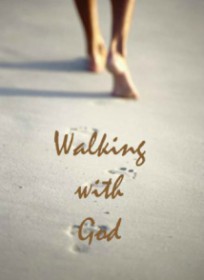 June 20, 2021

You must "allow" God's Word to
Speak to you...
Word of God
speak to me.
I will listen.
June 20, 2021
Do you realize that
you must 
allow
God's Word to come alive in you?
You must allow the
Truth and POWER of God's Word
to come into your life
in order to experience 
the POWER of  
Transformation.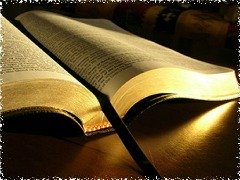 June 9, 2021
Have you seen this commercial?
These are the types of messages our children, teens, grandchildren, etc. are being bombarded with.
So we need to be proactive in praying for them and doing whatever we can to
bring more "Jesus" into their life.
See our page of links: Here
For example, if you can text a Scripture without them getting angry  - do it. And pray before family meals and make your prayer heartfelt not rote.
Share you love for Jesus with your loved ones.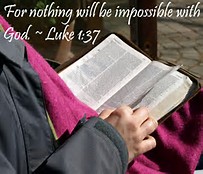 June 5, 2021
When I yield myself to God
I find myself
living in the
Courts of the Miraculous.
God has miraculous plans for me,
if I will cooperate.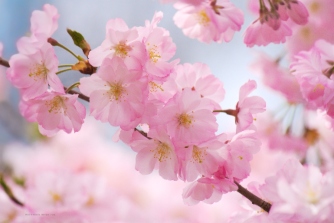 May 30, 2021
As Christians,
when we don't repent of our sins,

but instead
ignore our sins,

we don't feel at home in God's presence –
so we become distant from God.
Unconfessed sin holds us back.
May 19, 2021
Never look down on anyone
unless you are admiring their shoes.
Unknown
May
Featured Poem
LONGING
I long for you Oh Father God
With my entire being
Come and live within my soul
And guide what I am feeling
I long for you Oh Savior Christ
With everything I'm feeling
Wash me clean I plead your blood
'Cause at your feet I'm kneeling
I long for you Oh Spirit of Truth
Teach me what I am seeing
To understand and know for sure

Pure undefiled believing
Oh Trinity for you I long
You're everything I'm needing
In your presence I belong
Never to be leaving
By Shirley Y
April 28, 2021
Lord,
I will choose to
contemplate

 amazing and fascinating
things
about
YOU
each day.
Amen
Copyright © 2021 Beth McLendon of Inspirational-Prayers.com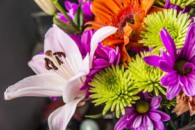 April 20, 2021
Below,
substitute the word
"Gospel" for the word "Bible"
to add understanding.
"If you believe
what you like in the Gospel,
and reject
what you don't like,
it is not the Gospel that you believe,
but yourself."
Augustine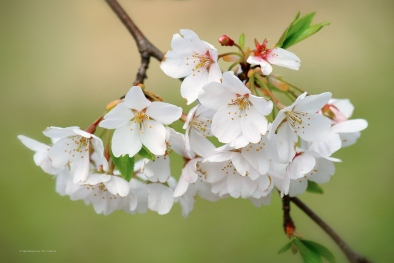 April 17, 2021
Springtime Prayer
for celebrating
God's Amazing Creation
God gave us a
beautiful and wonder-filled creation
to enjoy.
I invite you to join me in the following prayer,
and
I encourage you
to add your personal
"favorite things"
to this prayer.
Heavenly Father,
I praise you for your creation.
I praise you for the
beauty and the wonders
of your 
creation.
I praise you for
blue skies with puffy white clouds,

pink sunsets,
muti-colored spring flowers,
and the
adorable creatures
you give us
to
amaze us and amuse us.
I pray this praise prayer
in the name
of my
Lord and Savior
Jesus Christ,
Amen
Copyright © 2021 Beth McLendon of Inspirational-Prayers.com
Here are more of our 
April 16, 2021
Be the reason
someone believes
in the goodness of God.
unknown
March 29,  2021
Easter Prayer

Father God,
I come to you today to celebrate Jesus Christ - the King of Compassion and Lord of my life.

As my thoughts turn to Easter and that day of suffering,
I realize that day was no ordinary day.
That day stands out from every other day.

That day of suffering and death opens the opportunity for us to choose eternal life.
Father, stir my unsaved loved ones to choose Jesus as their Lord and Savior in this Easter season.
Speak to them in personalized ways that will give them every opportunity to make that choice.
Thank you for your Love and Mercy.
Thank you for your Amazing Grace.
Amen
Copyright © 2012 Beth McLendon of Inspirational-Prayers.com
March 18,  2021

A friend listens
not only to our words
but also to our heart.
March 1,  2021
A GREAT song to teach your

kids and grandkids!
Pendleton Brown sings...
And... dance a little as you sing -
in the kitchen and den!
Loosen up and have FUN!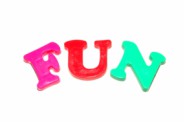 February 22, 2021

In Psalm 119,
God teaches us to say:
I rejoice at Your Word
as one who finds great treasure.
Psalm 119:162 NKJV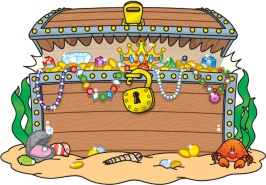 The Bible
is the true treasure on earth.
* * * 
The Bible
is full of God's Power.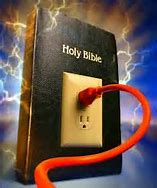 February 20, 2021
The Words of the Bible are meant to be
SPOKEN and LIVED
not just read.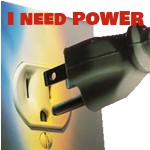 February 16, 2021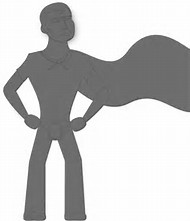 Learn how to rise up and become a
Champion for Christ!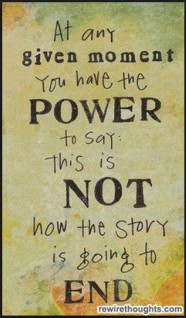 Click here for
Champion for Christ pages:  Here
And if you have addiction issues: Here
February 11, 2021

  Gaining Insights
February 1, 2021
There is no charm equal to tenderness of the heart.
Jane Austen 1775 - 1817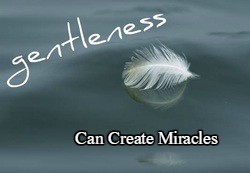 January 21, 2021
New note to this post:
In the February post above,
we talk about the importance of being
tender and gentle.
Those are important traits in a
Powerful, Champion for Christ.
God wants to show us how to become
perfectly balanced.
Below is a
Power Prayer
Dear Lord,
I want a better year this year.
I want a POWERFUL and VICTORIOUS YEAR
this year.
I want to gain
more WISDOM
and
more MOTIVATION
this year than ever before!
God,
I want to find myself astonished
this year!
Lord,
I am dedicating myself to you this year.
I am going to seek to follow you closely.
I am going to read your Word.
I am going to allow you
to teach me how
to be a
CHAMPION for CHRIST!
In Jesus' name I pray,
AMEN!
Copyright © 2016 Beth McLendon of Inspirational – Prayers.com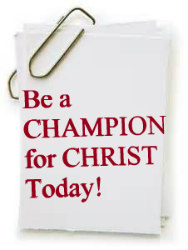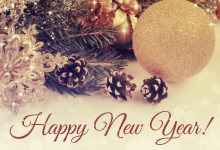 January 18, 2021
This year can be a year of courage and victory.

Consider our page: Doing the Impossible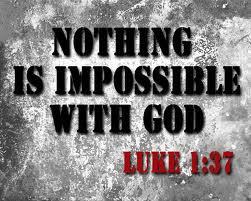 January 15, 2021
Reading the Bible
with a teachable heart
allows God to change us.
January 14, 2021
The following verse inspires us to pray.

My heart has heard you say, 

"Come and talk with me."

    And my heart responds, "Lord, I am coming."
Psalm 27:8 NLT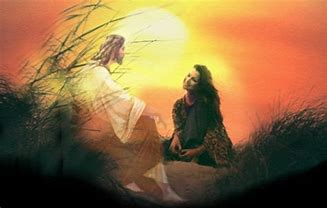 January 1, 2021

Motto for 2021
Align with Jesus
Thank you to Hannah,
from our prayer team, 
for that great suggestion
for a motto for 2021.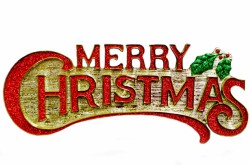 December 20, 2020

Celebrating Christmas:
When Love was Born.
Encouraging You
 to be
a
Star of the Lord
to help
light the way to Christ
for others
this upcoming year!
Shine for Him!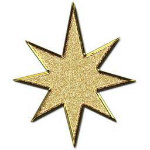 December 19, 2020

When Jesus was born,
There was no room for Him at the inn.
But when you are born again,
There is more than room enough in Him!
Copyright © 2013 Yolanda Kelly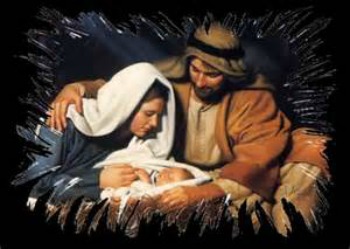 December 9, 2020

Do the children in your life,
know the Christmas story?
Can they tell it to you?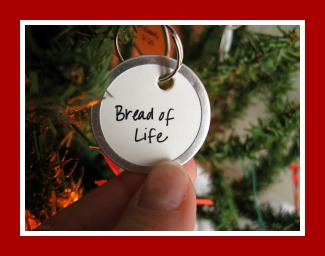 December 7, 2020

The Bread of Life

Jesus is called The Bread of Life because people at the time of Christ ate bread virtually every day. This name helped people to realize that Jesus is essential to every day of our life.
December 5, 2020


Everything I need is wrapped up in Jesus.
Everything I need was wrapped up in a manger.
Away in a Manger
December 4, 2020
Today's thought...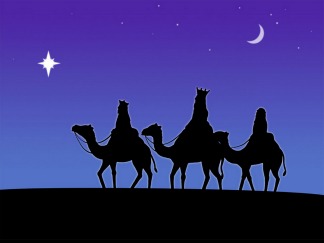 December 1, 2020


The kings
followed
the light of the Bethlehem star
to find
The Light of the World - Jesus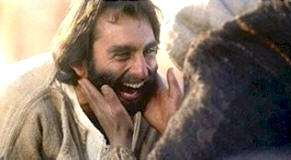 November
Featured November Video
Dadication
Love in Action
November 12, 2020
God of All Creation,
I ask you to give me
a big enough view of you
that all my problems
pale in comparison.
Amen
Copyright © 2007 Beth McLendon of Inspirational-Prayers.com
October 24, 2020
 An Amazing Video
A woman thought
her first bridal dance was ruined.
But it wasn't.
She just needed to stay calm and not panic.
We who love Jesus are the Bride of Christ.
When awful things happen,
we can remember this video and realize that
Jesus our Bridegroom
can do the impossible
to fix our broken hearts
and messed up situations

if we give him time.
And the lyrics to the song
can inspire us to intentionally
dance through life
with joy -
dance like we've never been
hurt and we've never been sad.
We can listen to the lyrics and decide to dance
while we wait on Jesus to make things right.
Jesus doesn't want yesterday to ruin our today.
Take note:
The groom had a surprise for his bride,
and Jesus has surprises for His Bride.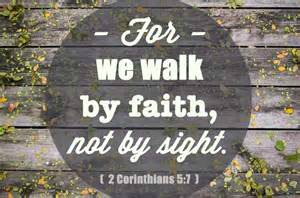 October 23, 2020

Lord,

your love and devotion for me

makes me want to reach out and love the world.
Lord of Love,
Remind me to be a miracle this day.
Nudge me, Lord, as I begin to pass by a person who needs a smile.
Direct my attention to an elderly person who is struggling as he or she is going through a door.
Make sure I notice the tired mother with a fussy child who would be thankful if I let her go ahead of me in the grocery line.
Bring to my mind a relative who would delight to receive a phone call from me.

Give me creative thoughts of things I can do for the children of my church to make an ordinary worship day - a day of celebration.
Lord, teach me how to be a walking miracle.
In Jesus' name I pray,
Amen
Copyright © 2014 Beth McLendon of Inspirational - Prayers.com

September 19, 2020

Today
let's 
rejoice that
The God of Heaven and earth loves us and delights in us.
The truth is...
God delights in YOU!
Click below
to hear a
Prayer for YOU!
Click on the player below to listen to Beth pray
this audio prayer.

A September Prayer
 to our Lord
written by a
Visitor to our Site
Jesus,
I humbly come before you eager to spend my day with you. 
I know when I start my day connecting with you it is much easier to hear your voice. 
As I quiet my mind, let me hear you whisper my name,
calling me your beloved,
reminding me that you love every moment
that we get to spend together.
  Lord, you deserve my first and my best everyday,
so I am working
to love you as you commanded, with all my heart,
all my soul, and all my mind.  Guide and direct me, so I can
use my talents and treasures
to honor you,
knowing all that I am and all that I have is because of you.
I pray this in your beautiful name,
Amen
Prayer by Karen Berry of PrayerBowls.com
September 10, 2020
A  Beautiful  Quote
"I treat people like
they all have a sign on them that says,
'Make me feel important.'"
author unknown
September 8, 2020
As we move closer to God, we become less selfish.
As we move further from God, we become more selfish.
I follow close behind you,
protected by your strong right arm. 
Psalm 63:8 TLB

August 23, 2020
Loving Lord,
Let my life be of value to other people.

Help me to fashion my day so that
I give blessings
to those you have put on my heart
and
to those you have put in my path.
In Jesus' name I pray,
Amen
Copyright © 2019 Beth McLendon of Inspirational-Prayers.com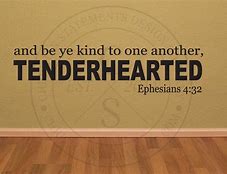 August 22, 2020
1 John 3:3 tells us: 

All who believe God's Word
purify themselves.
August 14, 2020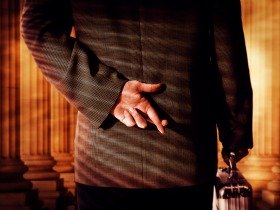 Oh what a tangled web we weave,

when first we practice to deceive.
We need to bring back
to our culture
the wise, old sayings of yesteryear.
August 12, 2020

In response to all he has done for us,
let us outdo each other
in being helpful and kind
to each other
and in
doing good.
Hebrews 10:24 TLB
Reflection...
How would you finish this statement?

Lord, make me more __________..
July 30 2020
Marriage can be a
wonderful gift of God.
People get divorced because
1) They don't know HOW to fix problems.
And / Or
2)  Hardness of the heart
God has the answers to both of them.
Our website has LOTS of help for marriages!

Click: Marriages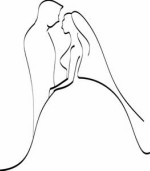 Featured Video:
Learning how to fight
FOR
Your Marriage
From the very first day OF your marriage.
July 21, 2020
Lord,
I am dedicated to listening to your voice
and choosing wisely. 
July 19, 2020
Lord,

Your righteousness is my compass.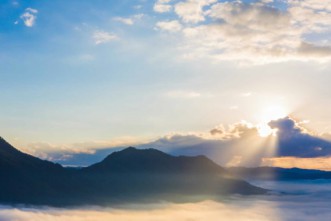 July 14, 2020 
There are 5 ways to show people that
you love them.
Meaning - There are 5 love languages.
If you want to understand more about your love language or your family's love languages, here is an online website with a free quiz...
https://www.5lovelanguages.com/quizzes/


July 5, 2020 

Revelation + Motivation = Transformation
then comes
Celebration!
We have a page to help you increase
your
Revelation and Motivation from God.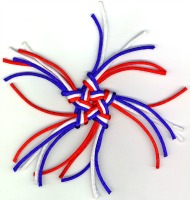 July 4, 2020 
Celebrating the U.S.A.
May the Lord bless this nation.
May the Lord bring us into unity with him and
into loving unity with each other.
Amen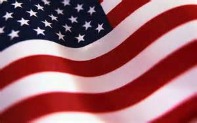 June 28, 2020

Have a Problem?

Sometimes you just need a manual.
In 2020, I suggest we need an
e-manual.
~ ~

We have e-books.
We have e-commerce.
But what we really need is an
Emmanuel!

Have you ever searched for a manual
to help you fix a problem?

Even before looking for a manual, the first place
we should look is to
Emmanuel


Jesus is called "Emmanuel" or "Immanuel"
which means "God with us."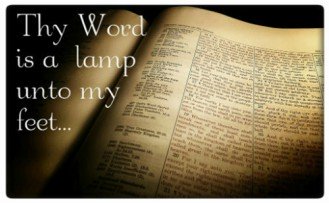 June 27, 2020
The Bible is a guidebook,
a blueprint,
a road map.
It is an e-manual (Emmanuel = God with us).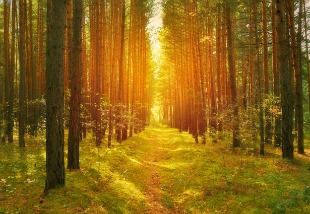 We get lost in the woods
without frequently consulting the Bible.
Psalm 119:18-20 TLB
teaches us to say:
Lord,
18 Open my eyes to see wonderful things
in your Word. 
19 I am but a pilgrim here on earth:
how I need a map—
and your commands are my chart and guide.
 20 I long for your instructions
more than I can tell.
June 21, 2020
The Bible could be called
The Book of Victory!
It shows us how to have...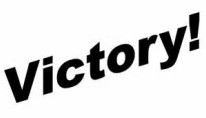 Holy  Spirit  lead  me!

June 15, 2020

All of us are called to be missionaries to those around us.
June 11, 2020
Celebrating
The Wonders of God.
Dear Lord,
I praise you for you are an Amazing Artist.
You are the Master Painter of our World.
From your palette, you brushed the world with splashes of forest green, sky blue, and sunny yellow.
You created lush jungles of jade and arid deserts of gold.

You formed majestic mountains, and then you took scoops of brilliant white snow and topped their peaks.
You shaped multi-layered canyons and adorned them with copper-colored hues.
Your exquisite creation is vibrant and full of variety.
Joy and thankfulness rise in me as I meditate on the beauty of your world.
Amen
Copyright © 2013 Beth Mc Lendon of Inspirational-Prayers.com

June 7, 2020
I will sing of the lovingkindness of the Lord forever;
To all generations
I will make known Your faithfulness
with my mouth.
Psalm 89:1
You cannot follow God and never open your mouth
to tell someone about Jesus.

June 3, 2020

The Lord always leads us toward righteousness.
So if we are following him,
we will go toward righteousness.
June 1, 2020
The Power of God is behind you....
Be steady.
May 27, 2020
Have you encouraged your loved ones today?
Have you prayed for them today?
Here is a prayer you might like to pray for someone...
Lord, 
Bless _______
with wisdom, good health,

and an ever-growing hunger for
a close relationship with you.
Amen
Copyright © 2018 Beth McLendon of Inspirational-Prayers.com

May 25, 2020
For God and Country -
For all those who have served or are serving.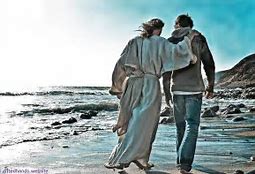 May 22, 2020
The closer you walk with God,
the less room for anything to come between.
Unknown author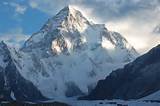 May 20, 2020
Moving Mountains on our Knees
Almighty God,
Thank you 
for reminding me
that I move mountains
on my knees.
Amen
May 18, 2020

A Prayer for Today
Dear Lord,
Your love... your grace... your mercy... your tenderness…..
Help me to display them in my life.
In this upside down world, I want to be right-side-up.
Amen
Copyright © 2015 Beth McLendon of Inspirational - Prayers.com
May 17, 2020
Come let us reason together:
God's will is not always done.
If it was - then this world would look
exactly like heaven.
Consider our pages: 
God's perfect will vs. God's permissive will
May 16, 2020
All too often:
We judge others by their actions.
We judge ourselves by our intentions.
author unknown
May 11, 2020
Lately:
Are you yielding to God or resisting God?
May 8, 2020

A

Beautifully worded message from God
found in Ephesians 5:1 TLB
Follow God's example
in everything you do
just as a much loved child
imitates his father.
April 30, 2020
Thought for the day:
God is better at being God than we are.
April 22, 2020
Important information to know and share.
April 19, 2020
A wise person acts a certain way.
A wise person reacts a certain way.
A foolish person acts a certain way.
A foolish person reacts a certain way.
Some people choose to learn how to be wise.

For example, they read the Bible!
Wisdom is knowing and doing right.
Proverbs 3:21 TLB 
April 14, 2020
An UPLIFTING video!
We had Easter - ANYWAY!
April 11, 2020
President Trump gave us
some good prayer points for this Easter season:
"I ask all Americans to pray that God will heal our nation; to bring comfort to those who are grieving; to give strength to the doctors, nurses, and healthcare workers; to restore health to the sick; and to renew the hope in every person who is suffering."

https://www.christianpost.com/news/trump-urges-americans-to-focus-on-prayer-grow-in-personal-relationship-with-god-in-easter-message.html
April 5, 2020
Today is Palm Sunday.
Praise to Jesus our Savior!
If you are home-bound with other family members,
let's not forget to pray and reach out
to those single ones who are home-bound alone.
April 3, 2020
Here is a great Daily Devotional for us
during this coronavirus situation.
It is from Walter Hill Baptist Church.
https://www.whfbc.net/sermons-2/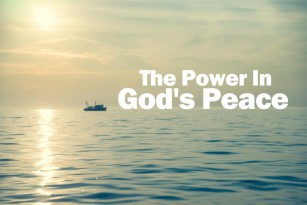 In this time of uncertainty,

we need to gain more of God's peace. 
Please consider experiencing this video:
March 5, 2020
 Are you more moved by God or by the culture?
March 4, 2020

Below is a prayer for
yielding our will to our
Heavenly Father.
I am going to pray this as a personal prayer.
I invite you to join me.
Heavenly Father,
You are the Shepherd of my heart.
I want to be humble before you.
Teach me your ways.
I will follow you.
Even in times when no one walks with me,
I will walk with you.
Amen
Copyright © 2014 Beth McLendon of Inspirational-Prayers.com
March 3, 2020
As Christians,
if we aren't including Him in all we do,
are we really serving Him fully?
Karen Boerger
February 21, 2020
Water from air -
God is still giving us miracles.
People have discovered how to get
water from air!
https://www.jpost.com/Israel-News/Israeli-tech-company-producing-water-from-air-earns-honor-in-Las-Vegas-613623

https://us.watergen.com/company-profile/

February 15, 2020
Becoming more like Jesus...
You cannot seek God and not move forward. 
If you truly seek God, you WILL move forward.
February 5, 2020
Lord, 
All these worrisome things
are trying to get my attention,
but
I want to be captivated by your peace.
Amen
Copyright © 2015 Beth McLendon of Inspirational-Prayers.com
February 4. 2020
Beautiful Prayer
January 31. 2020
Emotions should provide awareness,
but not necessarily direction.
Carl Smith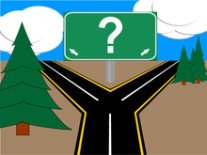 January 18, 2020
Live in wonder,
and
Find beauty in the everyday.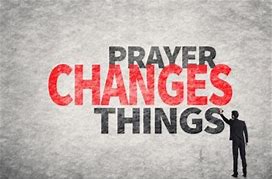 January 16, 2020
A prayer for every day
but especially
difficult days.
Lord,
Touch me with your Strength.
Touch me with your Power.
Touch me with your Blessing.
Help me this day.
Amen
Copyright © 2020 Beth McLendon of Inspirational-prayers.com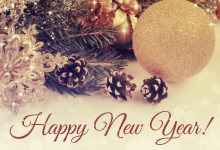 January 14, 2020
God wants to bring new
VICTORIES
to you
in 2020.
Let's celebrate the New Year!
Consider our
January 12, 2020
Thought for Today
The normal life of a believer is reading the Bible,

renewing our mind,
and changing to look more like Jesus.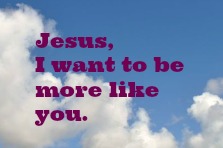 December 12, 2019
God,
You want to shine your light
through me this day.
During this busy Christmas season,
I will intentionally slow down
and yield
to your voice.
Amen
December 10, 2019
Thank - you, God!
God,
I haven't thanked you enough for
__________.
December 6, 2019
A Calming
and
Inspirational
Morning Prayer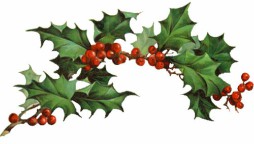 December 2, 2019
What a beautiful idea
to bless our veterans
who are in need.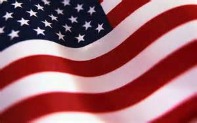 November 21, 2019
Lord,
I want to spend
today
thinking of things
that you have done for me
and thanking you for those things.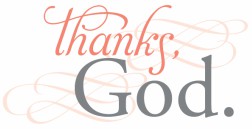 November 12, 2019

Reflection:
Do I have an unwavering support for the Word of God?
Or do I need to strengthen my dedication to the Word of God?
Lord,
Today I come to you and renew my
dedication and devotion to your Word.
Whatever you say in your Word,
I will stand by it. 
You are Lord of my Life.
In Jesus' name I pray,
Amen
November 8, 2019
God says to each of us:
"If you give me your heart, I'll help you change your habits."
November 3, 2019
A Prayer for Strength for Difficult Times
October 16, 2019
Romans 10:17 says
Faith comes by hearing -
and hearing by the Word of God.
Soooo,
We grow Greater Faith
by hearing the Word of God
being read - to us or by us.
Soooo,
 Each of us 
has the opportunity to read God's word

and increase our faith..... or not.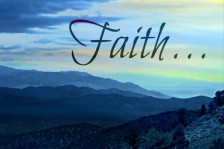 October 9, 2019
I will
open the gates of my heart,
and let the
King of Glory
take his proper place
as
King of my Heart.
Yeshua
is "Jesus" in Hebrew.
Open up, ancient gates!    
Open up, ancient doors,   
 and let the King of glory enter.
Psalm 24:7 NLT

September 18, 2019
was speaking on
dealing with problems and lusts in our life
when he said...
You're not serious, if you're not praying.

Pastor Scott Poling

September 14, 2019
Righteousness -
God's way of being and doing.

September 8, 2019
There is nothing
more
beautiful
than a soul turned toward Jesus.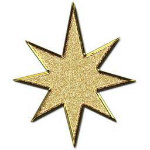 September 3, 2019
talks about God's Voice.
This week on our
Daily Inspiration
page,
we focus on
Psalm 29 and the Voice of God.
I hope you will visit that page!
September 2, 2019
Lord,
I want to get closer to you.
To do that...
What do I need to distance myself from?
September 1, 2019

God's
Amazing
Love and Grace
His Love

His love is higher than the highest of mountains.
His love is deeper than the deepest of seas.
His love, it stretches to the farthest horizon.
His love... it reaches to me.