Birthday Prayer

A
JOYFUL
Birthday Prayer!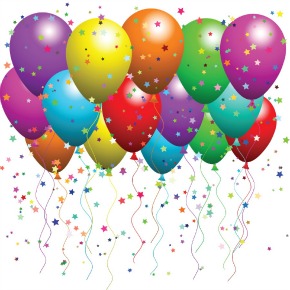 "I will praise You, Lord, for I am fearfully and
wonderfully made.
Marvelous are Your works!"
Psalm 139:14a NKJV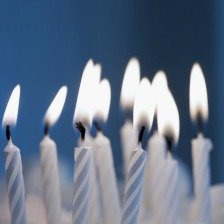 Light the Candles.
Throw the Confetti.
It's time to Celebrate,
YOU!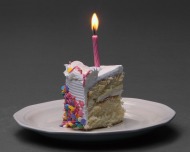 Rejoice in the DATE you were born!
"This is the Day the Lord has made.
I will rejoice and be glad in it!"
Psalm 118:24 NKJV

The following is a Birthday Prayer
written to help you to more fully receive God's love.
Always remember that God adores YOU!
Dear God,
I come to your throne room to celebrate my special day. You chose this date as my own personal arrival day.
As I made my entrance, I was so tiny and helpless.
From my first moment, you have loved me.
Even before I was born, you loved me.
You will not allow anything to separate me from your love.

Today I hear you gently drawing me toward your open arms. You are telling me that you love me.

Help me to receive your love and your acceptance of me more fully this year.
Deepen in me the understanding that your love is not conditional on my actions.

And God, one more thing I want. I have received many wounds as I have lived this life. I pray that this year will be a time of receiving more of your comfort and healing for all the hurts I have gotten.
God, before I end this prayer,
I want to tell you that "I love you, too!"
Amen

Copyright © 2012 Beth McLendon of Inspirational-Prayers.com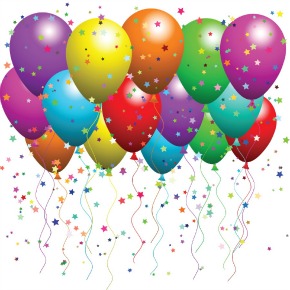 Optional Birthday Prayer Love Notes to God
"I leap for joy as I celebrate God's tremendous love for me!"
"God, your love nourishes me."
"God, your enormous love for me makes me laugh for joy!"
"God, I sing for joy at your lavish love for me!"

Optional Birthday Prayer Life Goals
"Enable me to receive more of your love and acceptance."

"Help me stay as close to you, Lord, as I can get."
"God, give me grace to love you MORE!"
"Help me to want your will in my life."
"May I love your ways and be obedient to you."

"Break my heart for what breaks yours, so that I have
compassion for others."
"I will not let my experiences change the Word of God.
I will judge my experiences by the Word of God."
"I want to receive your love and give it away to others." (Jack Frost quote)

Birthday Prayer Meditations taken from the NKJV Bible


Nothing can separate us from the Love of God - Romans 8:39

"How precious also are Your thoughts to me, O God! How great is the sum of them! If I should count them, they would be more in number than the sand." Psalm 139:17-18a

"I will meditate on the glorious splendor of Your majesty,
And on Your wondrous works." Psalm 145:5
"The Lord your God in your midst, the Mighty One, will save;
He will rejoice over you with gladness, He will quiet you with His love,
He will rejoice over you with singing." Zephaniah 3:17
"I will declare Your greatness." Psalm 145:6b
"Delight yourself also in the Lord,
And He shall give you the desires of your heart." Psalm 37:4
"I will not forget Your word." Psalm 119:16b
"Behold, God is my helper." Psalm 54:4a
"You, O Lord, are a shield for me, my glory and the
One who lifts up my head." Psalm 3:3
"God is our refuge and strength, a very present help in trouble." Psalm 46:1
If you enjoyed this Birthday Prayer page,
we invite you to our
Father's Love Page, Intimacy with God Page,


And to either our
Prayers for Women Page

or
Prayers for Men Page

To jump to the top of  this page
Click  Birthday Prayer