Prayers for Addictions

This "Prayers for Addictions" page
is written
to help and encourage those
who are fighting an addiction battle.
~ ~ ~

We have several prayers
including an audio prayer.
~ ~ ~

Before we share the prayers on this page,

we first want to share the other pages

that we have on this topic.
Prayer
Prayer

Prayer for Yielding to God and following him more closely


For tips on Conquering Addiction:
"How to Stop Drinking and other addicitions"
~

For more Power Prayer:
Addiction Spiritual Warfare Prayer
~
For Addiction to Pornography go to our page: 
~

For Becoming a VICTORIOUS CHAMPION
| | |
| --- | --- |
| |  in GOD |
Prayer for Help
Dear God,
Help me.
You know what I crave.
You know my struggles.
I call out to you.
You have all the answers on how to be free.
Cleanse my thoughts and cleanse my body.
Renew my mind as I read your Word.
Guide me through this valley to a place of victory.
In Jesus' name I pray,
Amen
Copyright © 2015 Beth McLendon of Inspirational-Prayers.com
---
Next we are going to present an

audio
Addiction Prayer from Ora Mosley.

Prayer for Tobacco
and other Addictions

Next, we present to you the following devotional-prayer.
It is specifically written for a
Copenhagen tobacco addiction.
Nevertheless, you can use it to fashion a prayer
that meets your specific need.
 Every heartfelt prayer
is a welcome prayer to the Lord.

Friend and Enemy

Oh, what a friend I have in you my dear Copenhagen; you've always been very close to my heart.
Thru good times and the bad, you've never abandoned me. I've entirely depended on you thru the most horrific times of my life. You truly have been my best friend. You have always sought me and wrapped your arms around me. You have planted seeds of desire for you; how great are thou.
I have protected you from wicked people who have talked poorly of you. I have hidden you and justified our close nit relationship. How dare someone talk badly about my best friend....you can't be the sin everyone is saying. You must love me.... and never would you mean to bring harm to me. You've been a great and powerful force in my life.
   My dearest friend Copenhagen,
my newest friend, Jesus Christ,
has convicted my heart about you.
He has shown me the darkness of our relationship. The lies and deceit that you have taught me has trickled into other parts of my life.
You have attacked my integrity, my faith, and my direction toward the Lord.
You have warped my mind and now I must rewire my thinking. You have also attacked my lovely wife with lies and deception.
You're the same snake that deceived Eve in the Holy Garden. You are the Prince of the Earth, but no longer the reigning source of my heart, mind, and soul. In the name of Jesus Christ, I release you into the hands of the Father; may his will be done.
I plead the blood of Jesus Christ of Nazareth over my wife, family, and me. I demand you to leave with your lies and deception immediately! I'm a new being in Christ, and I firmly stand on this from this day forward.
Amen
Copyright © 2008 Tim Miller
Used by permission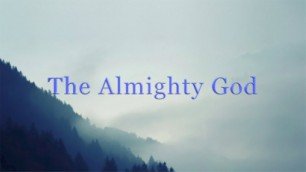 God,
Strong Pulls - Strong Compulsions
trying to take me
where I should not go.
I am not strong enough.
Jesus,
you are the only one
strong enough to rescue me.
Show me how to receive your strength.
I kneel at the foot of the cross
worshipping you.
In your name I pray,
Amen
Copyright © 2019 Beth McLendon of Inspirational-Prayers.com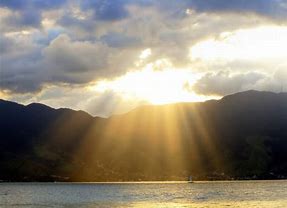 Power Proclamations
I encourage you to say these often:

I will dwell on the good, godly things
that God puts into my life.
I will satisfy myself with the good, godly things
that God puts into my life.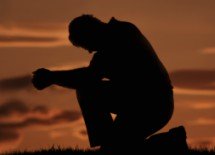 Jesus

is the

Chain-Breaker!
Powerful lyrics of Inspiration
from the song
Chain Breaker
Note:  More strong addiction prayers
at the
"very" bottom of the page 

from visitors
including
a
Food Addiction Prayer
written by a visitor to this site.
~ ~ ~
~

We all need each other.
Prayers for Addictions
Scripture
"Save me, O God, for the floodwaters are up to my neck. Deeper and deeper I sink into the mire; I can't find a foothold. I am in deep water, and the floods overwhelm me." Psalm 69:1-2 NLT
"O Lord, I have come to you for protection; don't let me be disgraced. Save me and rescue me, for you do what is right. Turn your ear to listen to me and set me free. Be my rock of safety where I can always hide. Give the order to save me, for you are my rock and my fortress. My God, rescue me from the power of the wicked, from the clutches of cruel oppressors. O Lord, you alone are my hope." Psalm 71:1-5a NLT


Back to the top of Prayers for Addictions

Share a Scripture verse or original prayer for this "prayers for addictions" page
Please share your thoughts.
What Other Visitors Have Said
Click below to see contributions from other visitors to this page...

Back to the top of Prayers for Addictions