Prayer and Encouragement
Prayer and Encouragement

for people suffering from
all types of
Mental Illness
Take note that we have other
pages
that you might like to visit
listed at the
bottom of the page.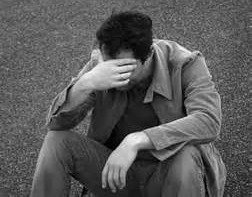 There are many kinds of mental illness.
But
there is only one
God
and
He LOVES YOU.
~ ~ ~ ~
Strength from God

More Prayer

Dear Lord,
I come before you needing help - needing healing.

Quiet my soul.

Comfort me today.
Touch my mind with your healing mercies.
Take all confusion and distortions of true reality away from me.
Bring me the clarity of mind and the stability of emotions that you have intended for all your children.
I cling to you and to your promises in the Bible.
Help me, Lord.
Amen
Copyright © 2016 Beth McLendon of Inspirational-Prayers.com
More Prayer

Dear Lord,
For every day that is touched by confusion, anxiety, fear, and worry -  help me to have a certainty of your love.
For every moment where I feel down and alone,
remind me
of Scripture and godly thoughts
that will comfort me and uplift me.

Bring me more of your supernatural peace.
Show me how to have more of your peace when I am in the middle of difficulties.
Show me the way through this valley.
Help me stay close to you.
In Jesus' name I pray,

Amen

Copyright © 2016 Beth McLendon of Inspirational-Prayers.com

A Song of Comfort
Prayer
and
Encouragement
video

Video Notes:
We know nothing about the man above.
We are not familiar with him except from this video.

"Commanding healing in the name of Jesus" can only be done by a person who has given his or her life to Jesus
and he/she tries to be obedient to Jesus.

At the end of the video he said, "I promise you."
We at this website cannot guarantee results,
but we can testify that we have seen all kinds of miracles. 
Dear Lord,
Bring me hope.
I will embrace it!
Amen
~ ~
Dear Lord,
Show me each day
how to walk closely with you.
Amen

Quiet me
Lord
and encourage me
through your Word.
Amen
Psalm 103
Gaining
God's Strength
from
His Word
God's Word is not magic.

It does not
automatically
have to fulfill all of our desires.

But
Speaking God's Word out loud
and
living by the principles in God's Word
does powerful things in our life.
And many times
it brings healing to our
body, mind, and emotions.


Scriptures
for
Healing
God's Word
Psalm 145

God's Peace
Other pages from our site:

And we have lots of prayer pages listed here
Jump to the top of
Prayer and Encouragement