Enjoying a Healthy Self-Image
 Daily Inspirational Thoughts

to bless your life.

Monday through Friday
Devotional

~

These are written by

your host
Beth McLendon

---
Thoughts to Ponder
and
Proclamations to say
and
Prayers to Pray
---
Monday 
Please join me in this proclamation:
I will cultivate a healthy self-image.
~
Prayer for Healthy Self - Acceptance
Loving Father,
Your Word tells me that you love me.
Your Word tells me that you go before me and you follow me.
Your Word tells me that you place your hand of blessing on my head.
Your Word tells me that you accept me.
But I haven't accepted myself.
I rarely allow myself to receive compliments and encouragement.
I rarely see the best in me.
I often focus on my weaknesses.
I repeatedly replay my failures in my mind.
Father, teach me to give grace 

To
Myself.
Amen
Copyright © 2012 Beth McLendon of Inspirational – Prayers.com
A Prayer of Delighting in God and in His Love!

Loving Lord,
You have filled the oceans with countless creatures that proclaim the beauty of your thoughts. Galloping sea horses, fan-tailed flounder, and sleek stingrays make their homes amid the salty depths. Waddling walruses and whiskered sea lions delight to dive into their liquid playgrounds. Lord, you notice each hungry creation as it spots its savory supper. You keep a watchful eye on all of them.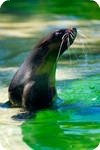 You take great interest in every marine creature, but your loving gaze is reserved for me.

Your enjoyment of the sea is always eclipsed by your desire to closely follow the course of my movements.
I am refreshed as I realize that the tiniest part of my day has not escaped your thoughtful gaze. The promise of your strength, the promise of your intellect working for me, the promise of your goodness and mercy, they are producing confidence in me this day.
I will be nourished today by your Word and thoughts of you.
Amen
Copyright © 2006 Beth McLendon of Inspirational – Prayers.com
Join me each day this week
as we
SOAK in God's Love.
Please
consider visiting
this page about self-acceptance: Here
Also consider our pages: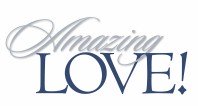 Tuesday 

Please join me in this proclamation:

I will encourage
myself
in my small steps of growth.
- - - 
God will guide you
as you read God's word and yield to him.
And today
rejoice that
The God of Heaven and earth delights in YOU!
The Bible says in Zephaniah 3:17 that
 God sings over you and me.
He gets so excited about you
that he sings over you.
In fact, he is madly in love with you.
 He wants you to feel toward him
like he feels toward you.
He longs for you to stop and talk with him.
He longs for you to see the glorious things
that he has put in your life – as gifts.
I invite you to pray with me...
My Lord,
Today I will celebrate your love for me!
-
Consider our page: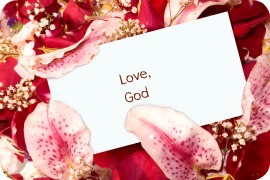 Wednesday 

                  Please join me in this proclamation:
I will not continually
replay my failures in my mind.
~
We are supposed to
learn
from our mistakes
but
not live in the past.
-

God gives us a new start each day!
Morning Prayer
Creator of the Morning,
The new rays of morning light remind me of the streams of love that you are sending toward me today.
I will meditate on the many facets of your love that sparkle more beautifully than the most brilliant diamond. I will meditate on your compassion, your mercy, your forgiveness, and your faithfulness; they are all reflected in the beauty of your love.
I look out my window and observe the beauty of the trees that reach their limbs up to you in praise.
Lord, I lift up my heart, and I lift up my hands to you in praise.*
You are worthy of my praise.
Amen
Copyright © 2006 Beth McLendon of Inspirational - Prayers.com
* Psalm 63:4 - relates to 
Taken from our Morning Prayers page
Also consider our Champions for Jesus pages for inspiration and encouragement for each day.
And we have: Prayers for Past Mistakes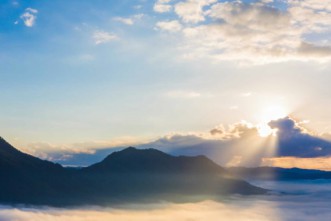 Thursday

Please join me in this proclamation:

I have lots of great strengths and talents!
I am fearfully and wonderfully made. 

Psalm 139:14
Click on the player below to listen to this audio prayer for you.

Consider visiting our pages:
Warm prayer of intimacy with God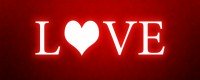 To all the ladies:
Beth says...
I have a free gift for you.
You can write me this week, give me your e-mail address,
and request a free copy of my e-book
At Home in God's Sweater
A book about
finding a more comfortable and warm relationship
with God.
This books also guides you into spiritual growth.
(There is a "contact us" button at the bottom of the page.)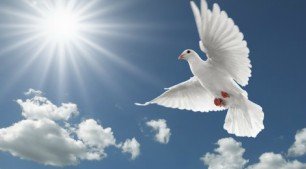 Friday
THE Secret
We all want to improve but... without self-acceptance
and self-love
we sabotage ourself.
People who will love themselves unconditionally
and embrace a good self-concept,
have an easier time
working on their weak areas!

It is my prayer that you will
open your heart
and begin to love yourself more abundantly
this week and in the weeks to come.
Sometimes our pain hinders us.
So...
If you are interested in pages on
healing from abuse, shame, and on
"healing from our woundedness"
on receiving "comfort" from God,
and on healing from emotional pain
then...
Go to our Bible devotion and articles page and then
press and hold down the "control" button
on your keyboard
while holding down the " F " button.
A search box will appear.
Type in the word you are looking for.
It is best to type one word in the box.
Our Highlighted Bible Verse
is
"David encouraged himself

in the Lord his God."

 1 Samuel 30:6b KJV

~
Below is an excerpt
 from our Bible Devotion

Millions of people struggle with
a lack of Self-Acceptance.

Poor self-image
is an epidemic
in our nation and in the world.
Self- condemnation is stealing the happiness of multitudes of people.
Many people believe
that it is honorable and admirable
to cultivate a low self-concept.
~

They believe that having a good self-image
is a synonym for being self-absorbed or arrogant.
I submit to you that
being arrogant
lands you into one ditch
and
having a low self-concept
lands you into another ditch.
Neither ditch is healthy.
It is important to realize
that
being humble
is not
the same as a poor self-image.

We all have a desire for self-acceptance.
Self-acceptance
is a gift we give ourselves.
To read more, click   Self-Acceptance.