Psalm 139

Psalm 139
Inspirational
LOVE

This Psalm

is a
Magnificent Psalm
that tells us of the
Astonishing Love of God.
~ ~ ~
This Psalm challenges us to:
Think about His Love
~ ~ ~
This psalm
is
about
God expressing his LOVE to us
and
us responding to that love.

Also consider our page:

Verses 1-6

In the first 6 verses...
David expresses
the wonder
of God's LOVE
-
God wants us to read these verses and
feel
LOVED!

O Lord, You have searched me and known me.
2 You know my sitting down and my rising up;
You understand my thought afar off.
3 You comprehend my path and my lying down,
And are acquainted with all my ways.
4 For there is not a word on my tongue,
But behold, O Lord, You know it altogether.
5 You have hedged me behind and before,
And laid Your hand upon me.
6 Such knowledge is too wonderful for me;
It is high, I cannot attain it.
NKJV

I invite you to join me and
Think about His
LOVE.
Let's think often about his LOVE.
I urge you to:
Remind yourself of his
Spectacular
Love
for
YOU!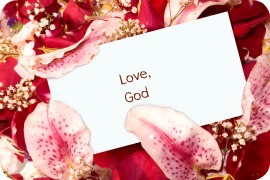 Verses 7-12

In verses 7 - 12...
David
expounds
about

the omni-present
ability of
of God.
God is always with us.
God is always watching over us.
God wants us to read the following verses
and have feelings of
SECURITY.
7 Where can I go from Your Spirit?
Or where can I flee from Your presence?
8 If I ascend into heaven, You are there;
If I make my bed in hell, behold, You are there.
9 If I take the wings of the morning,
And dwell in the uttermost parts of the sea,
10 Even there Your hand shall lead me,
And Your right hand shall hold me.

11 If I say, "Surely the darkness shall fall on me,"
Even the night shall be light about me;

12 Indeed, the darkness shall not hide from You,
But the night shines as the day;
The darkness and the light are both alike to You.
I urge you to allow the Lord
to bring you
feelings of security.
AND
I urge you to allow the Lord

to
ASTONISH
you with his LOVE.
Romans 8:38-39
says that nothing can separate us
from the love of God:
 For I am persuaded,
that neither death, nor life,
nor angels, nor principalities,
nor powers,
nor things present, nor things to come,
Nor height, nor depth,
nor any other creature,
shall be able to separate us from
the love of God,
which is in Christ Jesus our Lord.
KJV

Verses 13-16

In verses 13 - 16
David explains how
lovingly
God made us.
-
God wants us to read the following verses
and feel
VALUABLE
to God
and
TREASURED
by God.
13 For You formed my inward parts;
You covered me in my mother's womb.

14 I will praise You, for I am fearfully and wonderfully made;
Marvelous are Your works,
And that my soul knows very well.

15 My frame was not hidden from You,
When I was made in secret,
And skillfully wrought in the lowest parts of the earth.

16 Your eyes saw my substance, being yet unformed.
And in Your book they all were written,
The days fashioned for me,
When as yet there were none of them.
Verses 17 - 18

In verses 17 - 18...
David tells us
that God thinks about us
all the time!
~

God wants us to
feel
IMPORTANT!
17 How precious also are Your thoughts to me, O God!
How great is the sum of them!

18 If I should count them, they would be more in number than the sand;
When I awake, I am still with You.

God is omniscient
so
he knows everything about me.
God lovingly watches me
as I move through each of my days.
Verses 19-22

In verses 19 - 22...
God wants us to know that
we are protected from our
enemies.
~
God wants us to
feel
PROTECTED.

19 Oh, that You would slay the wicked, O God!
Depart from me, therefore, you bloodthirsty men.
20 For they speak against You wickedly;
Your enemies take Your name in vain.
God is omnipotent
which means he is all powerful.
God teaches us to ask him for bold things.
God teaches us to ask him
to protect us from evil.
~

God is training us to
stand
like a Champion
against evil.
~

We are learning to

speak

confidently
and
walk

courageously.
21 Do I not hate them, O Lord, who hate You?
And do I not loathe those who rise up against You?
22 I hate them with perfect hatred;
I count them my enemies.
We are to hate (meaning: constantly oppose) evil.
And
Ephesians 6:12
reveals
who
our enemies
are.
They are demonic spiritual forces
not people.
Our Response to God's Love
Psalm 139
also shares with us
the response
that
God wants us to have to his love.
Verses 23-24

In verses 23 - 24...
God wants us to allow
these words
to stir our heart.
~

God is calling us
to say
these words to him
from a heart
that loves him more each day.
~
God wants us to
feel
DEDICATED
to God.

23 Search me, O God, and know my heart;
Try me, and know my anxieties;
24 And see if there is any wicked way in me,
And lead me in the way everlasting.
Father God,

Search me and know my heart.
Whenever you see wickedness in
my mind or my heart,
guide me away from it.

So that
I can be more like you
and
so I can experience
more of your freedom.
In Jesus' name I pray,
Amen
Copyright © 2016 Beth McLendon of Inspirational-Prayers.com
Songs of Dedication to God
Lord,
I want to obey you.
Yes, Lord,
I want to serve you.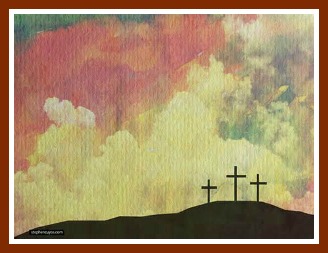 Power Proclamations:
I won't let the past hinder me.
I will get up when I fall down.
I will keep my heart tender toward God.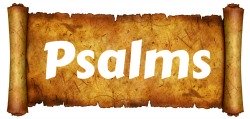 As we ponder Psalm 139,
we more easily

YIELD
to God
and allow
TRUST and FAITH
to grow in us

and allow
STRENGTH

to rise up in us.

Lord of my Heart,
If you will only help me
to want your will,
then I will follow your laws even more closely.
Amen
Prayer taken from - - Psalm 119:32 TLB

Psalm 139 Prayer and Inspiration

Jump to the top of Psalm 139
AB4444