Springtime Prayer for my Friend
Springtime Prayer for my Friend
For a Female Friend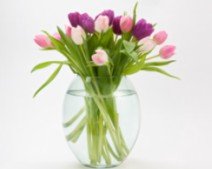 Heavenly Father,
I want to give you thanks for putting ______ in my life. 
She is your beloved daughter who brings smiles and delight to my heart and to your heart.
She is your beautiful light who shines kindness and compassion on me and the world.
I ask that you -
Refresh her this day. Protect her this day.

May she find favor everywhere she goes.

May your best blessings be showered on her and on those she loves.
In the precious name of Jesus, I pray,
Amen 
Copyright © 2021 Beth McLendon of Inspirational-Prayers.com
Other Prayer Pages for Friends
Prayer for Protection for a Friend
Prayer for an Emotionally wounded Friend
Amazing Prayers of Love for Family & Friends
Jump to the top of   Springtime Prayer for my Friend