Armor Shoes of Peace

ZIP - Zip - ZING!
I'm moving FAST in my Armor
Shoes of Peace!
This page helps ADULTS
to produce KID-SIZED Enthusiasm!
This page is a
High Energy
Ephesians 6: Shoes of PEACE page!
We have another PEACE page that focuses on the
calmness & relaxation
aspect of our Shoes.
Let's Get EXCITED
about following JESUS!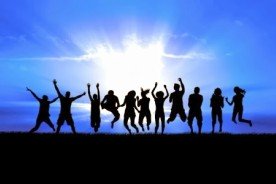 Our Armor Shoes speak of many things
that are important.
For Example:
Being ready to go where God directs
Walking Victoriously
Being Bold for Christ

Standing firm for Christ
Following Jesus closely
Living in peace with God
and

Taking the Good News of Jesus
to our friends, family, and the WORLD!
~ ~ ~ ~ ~ ~ ~ ~

I encourage you to put on
your Armor daily
so you will be strong in the Lord.
Our Bible Shoes help us
to move
fast 
away from evil ideas and evil forces.
_ _ _

Our Bible Shoes help us
to move
successfully 
through trials and difficulties.
_ _ _

Our Bible Shoes help us
to live
(and speak)

more confidently  
as we seek to share the Gospel of Jesus Christ.
Full Armor of God Prayer
Please join me in putting on
The Powerful Armor of God!
Below is a Powerful
yet
Lighthearted Prayer
to put on the Full Armor of God.
Dear Lord,

I put on the Full Armor of God.
I put on my
Stupendously - Strong Helmet of Salvation.
My Holy Helmet saves me from the sin-soaked schemes of the enemy.
I put on my
Powerfully - Protective
Breastplate of Righteousness.
My Righteous Breastplate saves me from the tempting traps of the enemy.
I put on my
Super - Spiffy Shoes of Peace.
My Shoes give me the surefootedness I need to move through the half-hidden land mines of the enemy.

   I put on my
Battle - Ready Belt of Truth.
God's Truth saves me from all the deceptive plans and sneaky lies of the dastardly - dark forces.
AND -
My Belt of Truth EXPOSES and SILENCES the lullabies sung to lull me into lukewarmness.
I pick up my
FABULOUSLY  Fire-Resistant
FAITH Shield.
My Shield of Faith saves me -  by quenching all the fiery darts that the enemy directs at me.
I pick up my
Spectacularly - Sharp Sword of the Spirit.
My Supernatural Sword saves me from a defeated, demoralized life.
I have VICTORY because Hebrews 4:12 tells me that the Word of God is  QUICK, and POWERFUL, and SHARPER than any two-edged sword.
When the enemy's evil forces come to attack me, they are PELTED, POUNDED, and PULVERIZED with God's Word.
I fight VIGOROUSLY, and I win VALIANTLY.
I NOW SHOUT  VICTORIOUSLY -  " NO WEAPON FORMED AGAINST ME SHALL PROSPER!" *
AMEN!
Copyright © 2015 Beth McLendon of Inspirational-Prayers.com
*Isaiah 54:17
** I actually go through the motions of putting the armor on.
The more
Enthusiasm
you give to the above prayer,

the more
STRENGTH and POWER
you will FEEL!

An Inspiring Video

This FUN-FILLED video inspires
ENTHUSIASM!
This Uplifting Video
is not just for kids!
The above video

gives us a great visual picture

of moving
fast
away from
the sinful schemes of the enemy.
Winking at sin leads to sorrow;
bold reproof leads to peace.
Proverbs 10:10 TLB

~ ~ ~ ~ ~ ~ ~ ~
Check out:
AND...

We have lots of
GREAT Full Armor of God pages.
Here are a few of them:
Armor Shoes that Zip and Zing with Enthusiasm

Bible Armor for Children and Teens

Full Armor of God Proclamations

Addiction Spiritual Warfare Prayers

Overcoming the temptation to lie

Sword Fighting - a swashbucking tale
Consider sharing this page with
your kids, grandkids,
and your Sunday school kids!
Jump to the top of Armor Shoes