Psalm 146
A Psalm 146 uplift to your day!
Daily Lighthearted Inspiration
to bless your life.
~


A Daily Devotional
Monday through Thursday

By Beth McLendon
Last week's devotional click here
Topic:
God made the sea and everything in it.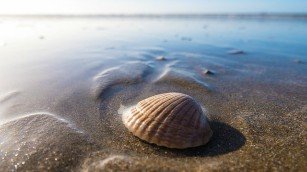 This week we feature
the Bible verse :
Psalm 146 verse 6
He [God] made heaven and earth. 
He made
the sea and everything in it.
Psalm 146:6  ERV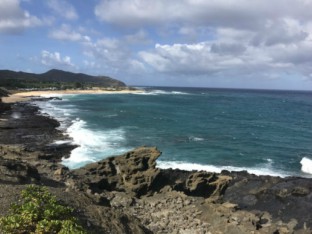 Monday

It is good to 

Giggle
and be
JOYFUL
Tuesday
Then God said,
"Let the waters abound
with an abundance of living creatures."
Genesis 1:20a NKJV
This beluga whale
is a real
music lover.
How much
do you know about seals?
.

Prayer of Love 

Loving Lord,
You have filled the oceans with countless creatures that proclaim the beauty of your thoughts. Galloping sea horses, fan-tailed flounder, and sleek stingrays make their homes amid the salty depths. Waddling walruses and whiskered sea lions delight to dive into their liquid playgrounds. Lord, you notice each hungry creation as it spots its savory supper. You keep a watchful eye on all of them.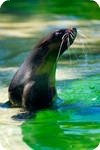 You take great interest in every marine creature, but your loving gaze is reserved for me.

Your enjoyment of the sea is always eclipsed by your desire to closely follow the course of my movements. I am refreshed as I realize that the tiniest part of my day has not escaped your thoughtful gaze. The promise of your strength, the promise of your intellect working for me, the promise of your goodness and mercy, they are producing confidence in me this day.
I will be nourished today by your Word and thoughts of you.
Amen
Copyright © 2006 Beth McLendon of Inspirational – Prayers.com
Wednesday
I will Praise God for the SEA
and all that is within it.
Praise the Lord! 
My soul, praise the Lord!

 I will praise the Lord all my life.

    I will sing praises to him as long as I live.
Psalm 146:1 ERV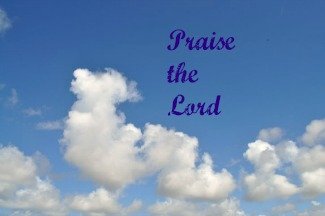 Father God,
You are AMAZING!
You have filled the oceans
with countless creatures
that proclaim the beauty of your thoughts. 
-
One of my favorites is the
Dolphin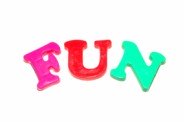 This video features
a singing dolphin and a dancing dolphin.
Everything is singing and shouting for joy!

Psalm 65:13 ERV
This dolphin LOVES watching
this girl
as she does her acrobatics.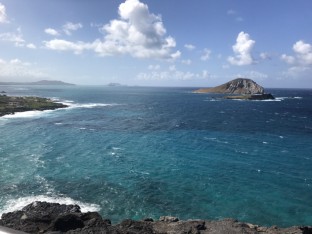 Thursday
Today we have a Bible verse
that complements our Psalm 146:6 verse.
It is Psalm 104:24-25
Lord, you created so many things!

    With your wisdom you made them all.
   
 The earth is full of the living things you made.

Look at the ocean, so big and wide!

    It is filled with all kinds of sea life.

    There are creatures large and small—
too many to count!
Psalm 104:24-25 ERV
~ ~ ~
Next
Fun at Sea World 
Come watch the
Seal Show!
The video below won't let me
put the video straight on this website. 
So I'm giving you the link. 
Animal Antics
What a personality!
https://youtu.be/PG-q9avfxrc
Kansas City Zoo
Live Penguin cam
https://youtu.be/XQG9FlXL_Fw

Live Jellyfish tank
https://youtu.be/28cnxCbix0k

Joyful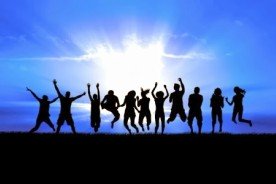 Everyone on earth, shout with joy to the Lord.
    Start singing happy songs of praise!
Psalm 98:4 ERV
Make a joyful noise unto the Lord, all the earth:
make a loud noise, and
rejoice, and sing praise.
Psalm 98:4 KJV
Consider visiting our Psalm 98
Click for all our Psalm pages: Here
Jump to the top of Psalm 146
First presented 10-10-2020