Prayers to Celebrate God

Prayers to Celebrate God
and His Goodness
~
Don't miss the

animal antics
videos
at the bottom of the page!
~
And if you like this page,
consider our
lighthearted and fun
animal antics...
~ ~ ~

Lord,

your love and devotion for me

makes me want to
reach out and love the world.
-
I will celebrate you by loving your people.
Lord of Love,
Remind me to be a miracle this day.
Nudge me, Lord, as I begin to pass by a person who needs a smile.
Direct my attention to an elderly person who is struggling as he or she is going through a door.
Make sure I notice the tired mother with a fussy child who would be thankful if I let her go ahead of me in the grocery line.
Bring to my mind a relative who would delight to receive a phone call from me.

Give me creative thoughts of things I can do for the children of my church to make an ordinary worship day - a day of celebration.
Lord, teach me how to be a walking miracle.
In Jesus' name I pray,
Amen
Copyright © 2014 Beth McLendon of Inspirational - Prayers.com
Lord,
you are an amazing, and I will act like it!

Prayer to Celebrate
God's
Amazing World
Prayer
of
Celebration

God of Wonders,
I celebrate you and your creation miracles.
I celebrate your creation and formation of the earth with all of its beauty.
I celebrate the lush, green plants and the tall, strong trees you made.
I celebrate the spectacular assortment of animals you brought to life.  Their variety delights me.
To view videos of magnificent lions, tuxedo-suited penguins, and rollie pollie polar bears brings me joy.
To watch wiggly puppies and carefree kittens brings a smile to my face and a spring to my step.
To see colorful tropical fish glide through crystal-clear water adds refreshment to my day.
Lord, you knew how much I would enjoy your creation - even before my entrance into your world. You prepared a beautiful place for me to live, and I will praise you for your handiwork.

Amen
Copyright © 2014 Beth McLendon of Inspirational - Prayers.com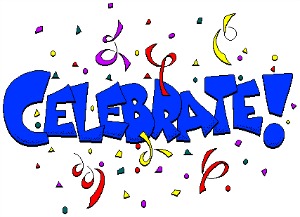 VIDEOS!
In addition to "Prayers" to celebrate
God and His Goodness,

we have "videos" to celebrate God's Goodness.
Videos of Lions, Penguins, and Polar Bears

Thank you, Lord, for magnificent lions, tuxedo-suited
penguins, and rollie pollie polar bears.
Starting with Penguins!

Graceful?
Penguins
Rollie Pollie Polar Bears
Adorable

A
Magnificent Lion

Lord,
The nose of the elephant
and the
neck of the giraffe
let me know that you love variety and
uniqueness.
A cute,

clumsy elephant video.
And a final video
that highlights a mischievous monkey
and a loving mother
who quickly comes to the rescue.
Thank you for visiting our page:

Prayers to Celebrate God and His Goodness.
For a list of all our prayers, click:
Jump to the top of Prayers to Celebrate God