Prayer for Nurses
This Prayer for Nurses
is written in appreciation to all our nurses
and
it is written to inspire and refresh our nurses!
____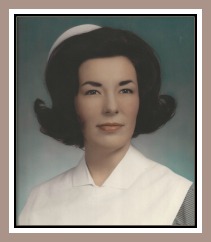 My first day of nursing
So many years ago.
My mind full of dreams
My heart full of love.
Plans to comfort, to care,
to inform, and to inspire.
To help serve was my goal.
To help heal was my prayer.
My reward is a joy that is both deep and wide.
Thank you, Lord, that you created me - to be -  a nurse.
Amen
Copyright © 2013 Beth McLendon of Inspirational-Prayers.com

For a list of all our prayers, we invite you to our
Prayers for All Occasions page.

We at Inspirational-Prayers want to thank nurses who
not only help heal our bodies but they also help to comfort and encourage us in those difficult times.
We say, "Thank-You!"

2 Corinthians 1:3-5
Amplified Bible (AMP)
  Blessed be the God and Father of our Lord Jesus Christ, the Father of sympathy (pity and mercy) and the God [Who is the Source] of every comfort (consolation and encouragement), Who comforts (consoles and encourages) us in every trouble
(calamity and affliction), so that we may also be able to comfort
(console and encourage) those who are in any kind of trouble or distress, with the comfort (consolation and encouragement)
with which we ourselves are comforted
(consoled and encouraged) by God.
Back to the top of Prayer for Nurses