National Day of Prayer 2023
Prayer for
The National Day of Prayer 2023
USA
May 4, 2023
~
Scroll down for our
Prayer for 2023
Click for our most popular Prayer for this Day.
Click to see All our Prayers for this Day.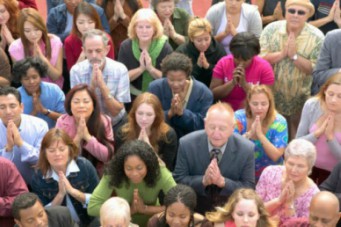 Heavenly Father,
We come before you to pray for our country. 
Our country has fallen a long way in a short time.
We are a country in decline.
Our country
as a whole
has lost ground -
we have lost moral ground in this country.
We have lost our way.
We no longer agree on right or wrong.
We no longer
see
civility and common sense
in our streets and in our legislative bodies.
Selfishness, sinfulness, and
just plain lawlessness
prevail in far too many situations.
and circumstances.
Fear is increasing - 
Faithfulness is decreasing - 
in our country as a whole.
It has never been more evident
to those who love you
that we desperately need you to heal our country.
We see the hardened hearts
of our fellow citizens and are shocked. 
Yet, we all need to look at the 
hard areas in our own heart.
Lord,
we
the people of God
need more passion for following you.
We need more passion for reading your Word.
Father,
you gave us
2 Chronicles 7:14
to read and to take to heart.
You remind us to say - 
If My people
who are called by My name
will humble themselves,
and pray and seek My face,
and turn from their wicked ways,
then I will hear from heaven,
and will forgive their sin
and heal their land.
Lord,
today
we turn to you.
Today, we seek to humble ourselves.
Today we ask you to forgive us of our sins.
Today, 
we 
decide
to turn from our wicked ways.
Lord, heal us as individuals.
Lord, heal our land.
We pray in the Life-Transforming Name of Jesus,
Amen
Copyright © 2023 Beth McLendon of Inspirational-Prayers.com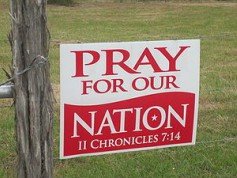 Jump to the top of National Day of Prayer 2023