Dadication
Dadication
Inspiration for Dads!
Great Videos to celebrate
How important YOU are!
Children love their Dad!
In your child's eyes,
YOU are a SUPER HERO!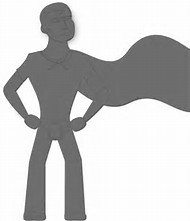 Next,
Excerpt from the movie
Courageous
Two more videos
after
Comments on Youtube from
under the above video.
The video above had some great comments posted below it.
Below - I am including some of the comments.
I LOVE this movie!!!
This speech is one of the best ones I've ever heard!!
I almost started crying towards the end.
*
I remember watching this in theaters
and when
this scene was over and it went to the end credits, everyone
in the theater applauded,
including me.
*
I remember in 8th grade,
our teacher made us watch this in class.
Rewatching it now reminded me how beautiful the message of this movie really is.
Although it doesn't have a high budget, well-known actors, nor did it win many awards,
this movie will always remain in my heart as one of the most inspiring.
Kinda corny, I'll admit
but the message is what is important.
Love this!
*
I have been a Police Officer 20 years now.
It has never been harder than it is today. God....is...needed....everyday....
and so are
MEN OF COURAGE
*
It didn't win many awards BECAUSE of the message! 
This was a relatively low budget film,
but you can't put a dollar amount on the message!
The first time I saw this, I cried,
and still do every time I watch it.
Hands down, one of the best movies
ever made in my opinion.
*
Every time I meet someone who has not seen this movie,
I tell them,
"It's the greatest speech in movie history"
*
I made many mistakes as a young father.
I missed many precious moments that will never be back. But, God's grace is limitless.
I've got a second chance to guide my family,
my wife and my two kids.
To teach them about God, his love, his mercy.
God bless anyone who reads this!
(I hope my English is understandable since I live in Mexico City)
*
I get goosebumps every time I listen to this speech. Amazing.
NEXT Video
*** Girls need their dads. ***
Last Video...
A dad's influence is huge.
Consider our pages- Full Armor Prayer for Men
and Life-Changing Prayer for men
Click to Jump to the top of Dadication