Are Aliens Real
Are Aliens Real ? 
Yes and No.
-
I have found Steven Bancarz as the  
most helpful expert on this topic.
We have   2 videos   from Steven on this page.
Steven curiously pursued
the subject of
aliens.
He thought they were beings from another plant.
He encountered the dangers that result.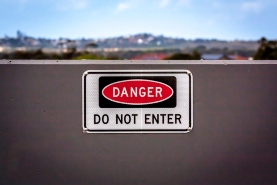 Steven will explain that
aliens
are not beings
from
another planet.
They are demonic entities.
They are from another dimension.

Steven is

now
a born-again Christian
who warns people about dangerous practices.
Steven's website

Reasonsforjesus.com
Note:
When he says "the enemy," or "prince of the power of the air,

 he means the devil.

More names of the devil further down the page.
Aliens, Demons,
and the
New Age Movement
See our page
Highlighted sections
27 minutes 30 seconds to  29 minutes 10 seconds....  Steven talks about how he seared and silenced his inner voice of right and wrong.
32 minutes 45 seconds to 35 minutes.... What is wrong with the practice of meditation? Steven gives understanding. See our video HERE
34 minutes 45 seconds to 38 minutes ... Open Doors..... See Steven's video below.
And consider our page on shutting doors and cleaning out - HERE

Aliens speaking to the News Stations
 2 Thessalonians 2:11
tells us there will be a
GREAT Delusion
in the end times.
~
I believe the Great Delusion is that
demons who call themselves "aliens"
will reveal themselves
to the whole earth and 
try to fool all the earth.
~
I believe that
when we are close
to the return of Jesus
or soon after the rapture,
the demons will reveal themselves
to the news stations
and say they are from another planet.

ATTENTION
They want to deceive people and win their trust. 
They ultimately want to take people far away from
believing in the Bible.
~
They will probably come as "Good" Aliens
in order to win trust and to deceive.
They may say that there are also "Bad" Aliens
and ask the people of the earth
to help them against the "Bad Aliens."
~
BEWARE
NOTE:
When the aliens talk about
the "Bad Aliens"
they may be talking about
other demons
( they may be playing "Good cop Bad cop" )
or
they may be the Good Angelic forces of God. 

A Video on Closing Doors
Certain objects and items
can
open ungodly spiritual doors.
The demonic kingdom
is looking for
open doors.
Steven Bancarz
helps you close ungodly doors.
Burn it.
Research the proper way to burn your items.
It may be dangerous
to burn certain things in a backyard fire.
Here are Some of the Names of the Devil...
Satan, Lucifer, Father of Lies, Prince of the Power of the Air, The Adversary, The Enemy, The Deceiver, The Accuser of the Brethren, Lord of the Flies, Beelzebub, The Serpent of Old, The Dragon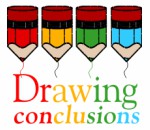 There are
NO aliens
from other planets.

There are only demons.
Pages
that may interest you...
Protection children and teens from the Occult
Jump to the top of Are Aliens Real