October 31
October 31
Halloween Thoughts
Be sure and scroll all the way down the page.
We have a witty video at the bottom of the page.
~
Eye - Opening Insights
Satan doesn't entertain - he indoctrinates.
Scriptures to consider
Warning from
1 John 2:15 NLT
Do not love this world
nor the things it offers you,
for when you love the world,
you do not have the love of the Father in you.
(God calls friendship with the world - adultery!)
James 4:4 NLT
You adulterers!
Don't you realize that
friendship with the world
makes you an enemy of God?
I say it again: If you want to be a friend of the
world, you make yourself an enemy of God.
God tells us in Philippians 4:8
to think about
Pure and lovely things.
Finally, brethren, whatever things are true, whatever things are noble, whatever things are just,
whatever things are pure, whatever things are lovely,
whatever things are of good report, if there is any virtue and if there is anything praiseworthy—meditate on these things.
Philippians 4:8 NKJV
Please do not take your children to movies that
have witches in them. 
God wants their thoughts on pure and godly things.
The Hidden Dark Side of Halloween
Next
Questions & Answers with
Steven Barcarz
Start at 41 minutes.
Don't be surprised, dear brothers and sisters, 
if the world hates you.
1 John 3:13 NLT

Jesus said...
If the world hates you,
remember that it hated me first.
The world would love you as one of its own
if you belonged to it,
but you are no longer part of the world.
I chose you to come out of the world,
so it hates you.
John 15:18-19 NLT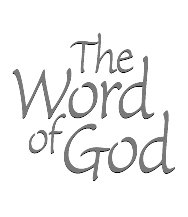 We have a page that deals with the famous saying...

When in Rome, do as the Romans do.
It is about
the courage of the early Christians
to stand against the wrong things the world was doing
even when
they were persecuted for it.
The early Christians did NOT do as the Romans did.
Instead, they tried to obey God.
I invite you to check that page out.

How do Christians today
measure up

to those early Christians? 
Do we keep our convictions in the face of being laughed at, talked about unfairly, and ostracized?
Or - - - Do we change our values as society changes its values? 
For example:
Do we turn away from entertainment that includes
witchcraft and other occult material
or do we follow what the world does?

Do we judge a movie by God's standards or

do we justify witchcraft, nudity, and immoral behavior
as acceptable?
Do we fear man or do we fear God? 
Are we bold in our beliefs or have we become lukewarm?
 Click here for our Lukewarm page
In Revelation 3:8 -
Jesus blesses the Philadelphia Church because they kept his Word and did not deny his name.
-
Just to let you know...
I have repented for celebrating Halloween.
October 31
Question:
Why would the devil want you to celebrate Halloween?
Here are some of the
Answers...
To make an evil holiday look innocent.
To make evil things look FUN.
To lower our boundaries against evil.
To draw people toward the dark side.
To stir up interest in ungodly things.
Churches are becoming lukewarm.
This comical video
points out
the way the church is headed
unless we and our churches
become dedicated to
reading God's Word and following God's Word.
Does this page inspire you to follow God more closely?
?
I hope so.
Consider our page - Protecting teens and children from the occult
Click to jump to the top of this October 31 page.