Prayer for 9-11

Many American citizens
are feeling drawn to prayer
for the safety of our people and our country.
___

We need God to protect us.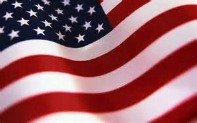 Prayer for 9-11

Lord God Almighty,
We come before you with memories of violence, destruction, death, and the ever-present reminders that our country was forever changed by evil acts on September eleventh.
We remember the horror of 9/11/2001.
We remember the horror of 9/11/2012.
We come before you with past scars and with future fears.

Lord, we ask for a strong hedge of protection over our citizens, over our country, and over our embassies.
We ask that you would destroy any plots and plans against us.

Lord, we acknowledge that many in our country have sought to remove you from our country. We pray that their eyes would be opened and their hearts would become tender toward you.

We are sorrowful at the direction our country is heading. 
We repent that we, as Christians, have not raised a louder voice of dedication to you.
Your Word says that "If my people which are called by my name, shall humble themselves, and pray, and seek my face, and turn from their wicked ways, then will I hear from heaven, and will forgive their sin, and will heal their land."
Lord, today, I seek to humble myself.
Lord, today I am praying and seeking your face.
Lord, today I am seriously looking at my life in order to turn from wicked ways.  I want to be right with you. I want to follow you more closely. I want to treat you in the honored way that you deserve to be treated. 
Forgive me -  and forgive my country -  of our wicked ways.
Lord, please protect us on this 9/11. Please thwart any plans to cause us harm. Please cover us with a supernatural shield.
We pray these things in the holy name of Jesus Christ,
Amen
Copyright © 2014 Beth McLendon of Inspirational-Prayers.com

Scripture taken from 2 Chronicles 7:14.
We have not forgotten you.
We want to extend personal sympathies to those who lost loved ones on
September 11, 2001
or
September 11, 2012.
Your loss was great, and our prayers are with you as you face another September 11th.
We also extend love to those who were injured during one of the 9-11 tragedies.  We pray that God will comfort you during this time, and we pray for God's help with any physical or emotional problems that you are experiencing.
We want to thank all those who came to

the aid of victims of 9-11. 
We thank you for your service to our country.
May the Lord heal you of lingering issues
created on that day.

New 2021 - 
Oh, how I would like to hear more things
like this in our government again!
This is posted on C-Span. 
I was pleasantly stunned to see this.
More Below
The following prayer was uploaded on
Youtube in 2011.
-
We found it and added it
to this page in 2016.

More Prayer

Excerpt from our National Day of Prayer 2014 page:
Lord,
Forgive our country for our sins.
We come before you bringing no excuses. We come only bringing a repentant heart.
We sincerely ask that you would forgive our country and heal our land.
Amen.
Copyright © 2014 Beth McLendon of Inspirational-Prayers.com
We invite you to consider visiting our
Promoting Patriotism and Personal Repentance.
Jump to the top of Prayer for 9-11