Prayer after Suicide

Help and Prayer
after
Suicide
for the family
and
friends.
- -
Also consider our page:
-
We have prayer
and also
other help on this page.
I recently had a woman write me
concerning a suicide
of a dear friend.
~

The woman wanted some ideas
that she could share
with the family to help ease their suffering.
~

There are so many emotions
after the loss
of a precious loved one
to suicide.

---
Here is essentially the message I wrote
to this lovely lady:
You and your friends are facing one of the hardest situations someone can face.
This is such a difficult and sensitive topic.
I've thought a lot about your situation for several days and have prayed about the situation.
Here is my prayer for today: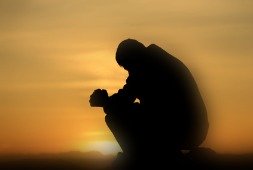 Dear Lord,
I lift up this hurting family and all the hurting friends.
Wrap your loving arms around them and calm their emotions and soothe their pain.
Lord, I pray that you would give the lady who wrote me your words and your wisdom so that she can be an instrument of your healing -  and help her also to heal.
Father, I am at a loss for helpful ideas, but you are the God of all comfort. Personalize your encounters with each hurting one. Give them strength and motivation to keep moving forward toward a more healed place in you.
Help each one to make a commitment to move toward you and not away from you.
Bring your miracles into the lives of all the family and friends who are in this painful place.
Shelter each one from the plots and plans of the enemy.
Protect each one from suffering from false guilt and unproductive human reasoning.
Protect them and bless them this day and every day.
In Jesus' name I pray,
Amen
Copyright © 2016 Beth McLendon of Inspirational-Prayers.com
* The enemy is the devil and his demonic forces.
I also pray that prayer
for each suffering one
who visits this page.
Lord,
Surround the grieving
and bring
comfort and healing.
Amen
A Prayer to pray for those who are Grieving

This is a Prayer
that we can pray
for those who have lost loved ones to suicide.
Dear Heavenly Father,
I am at a loss for words as I think about this terrible news.
Lord, I don't know what to say
but I know that
you are the
God of all comfort.
You understand my friend's great pain.
You know what my friend needs to get through each day.
I ask you to personalize your words of comfort
so that my friend can
feel your love
and so that my friend can
experience your healing.
Give my friend strength and motivation
to keep moving forward
toward a more healed place in you.
Shelter and protect my friend as she/he continues to grieve.
And Lord I ask for these same requests
on behalf of  my friend's family.
This family is experiencing such a great loss.
They are feeling such great pain.
Gently help each one of them to run toward you
and not away from you.
I pray these things in Jesus' name,
Amen

Copyright © 2019 Beth McLendon of Inspirational-Prayers.com
Movies
that might help

There are several Christian movies
that address this topic
and
can be helpful for family and friends.
Here are three Christian movies
that address this topic:

New Hope
-
Hope Bridge
-
To Save a Life

I sent the first two suggestions to the lady who wrote me.
The third movie didn't fit her situation at all. But perhaps that movie would be a great help to some of you who are reading this page.
New Hope
trailer
I really liked this movie.

Hope Bridge
Full movie

This movie is pretty good.
It is my least favorite of the three movies.
To Save a Life

I really thought this was a great movie.
It brings healing and hope after a suicide.
And sometimes it brings help before a suicide.
I have given some specifics about this movie on another page on this site.
Please consider clicking below to read about
this movie before you watch it.

Click here to read about this movie.
It is the focus of the Monday devotional.
Below is the ad for the movie.
If you are in the friend category,
these movies may help you
and
they may possibly stir you
to share one or more with the family  -
depending on the circumstances and situation.
Always keep in mind
that this is a sensitive situation
and feelings are
heightened.
            For a look at all our Prayer Topics, click:
Jump back to the top of  Prayer after Suicide

Prayer after suicide was first presented May 2016.
Prayer after suicide gives a link to our helping teens page.