Psalm 53
Note:
Psalm 53 and Psalm 14
are very much alike.
David
wrote them both.
Consider visiting our Psalm 14 page
Both Psalms begin:
" The fool hath said in his heart,
There is no God. "
***
Below is the
53 rd Psalm
put to music.
Psalm 53
is written out at the bottom of the page.
The following comment
is from
someone who listened to the video song
above
and left this comment on Youtube.
Looking up in wonder at the star-filled heavens,
enjoying the beauty of nature
convinced me at a young age
that there must be
an awesome creator
somewhere out there.
Accepting Yeshua (Jesus) as my saviour
in my teens,
and many years along the path
discovering my Hebrew heritage,
becoming more and more amazed
that this awesome creator God,
is indeed my heavenly Father
who loves me and with whom
I can enjoy in humility a personal relationship.
As part of our worship time at home
for
Yom Kippur,
God's ordained feast, the holiest day of the year,
a time of fasting and to reflect over the last year
and put things to rights with God and others,
accepting
His amazing mercy and forgiveness, through the
sacrifice of His Son,
we watched your interpretation of this Psalm
and the amazing images to accompany it.
You really excelled in this one, Jason.
I love all your renditions of the Psalms,
and you always have good and fitting images
in your videos,
but today I was truly humbled at these images and
the accompanying Psalm,
how great and amazing our heavenly Father is!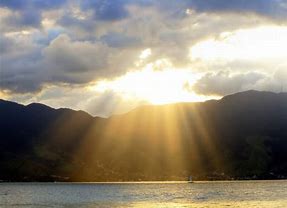 Psalm 53
Thoughts
 More Thoughts on Psalm 53
For the following video...
The church below won't let us view this video
on my page.
but it is worth hearing as played on Youtube.
https://youtu.be/1k38ccUzh7k
53 rd Psalm 
The fool hath said in his heart, There is no God. Corrupt are they, and have done abominable iniquity: there is none that doeth good.
2 God looked down from heaven upon the children of men, to see if there were any that did understand, that did seek God.
3 Every one of them is gone back: they are altogether become filthy; there is none that doeth good, no, not one.
4 Have the workers of iniquity no knowledge? who eat up my people as they eat bread: they have not called upon God.
5 There were they in great fear, where no fear was: for God hath scattered the bones of him that encampeth against thee: thou hast put them to shame, because God hath despised them.
6 Oh that the salvation of Israel were come out of Zion! When God bringeth back the captivity of his people, Jacob shall rejoice, and Israel shall be glad.
For all our unique Psalm pages click:   Here
Click to jump the top of Psalm 53 
Psalm 53 posted April 2021.