Prayer for my Child in the Military
 Prayer for
my child in the military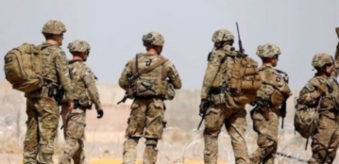 A

Psalm 18
Prayer

for a beloved soldier.

Psalm 18 is a
Great and Powerful Psalm
written down by
David
who was a Great Warrior
and who wrote under the inspiration of God Almighty.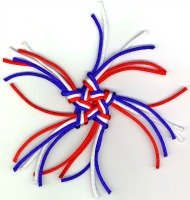 Heavenly Father,

You are the Ultimate Warrior who protects us.
You are the Ultimate Warrior who wants to teach us how to be a Great Warrior. 
Thank you for protecting ____.
You want to protect _____ from all enemy forces including the devil and his demonic forces. You talk about that in Psalm 18.
                        In verses 2-3, you teach us to say,
"The Lord is my rock and my fortress and my savior - my God, and my rock in whom I take refuge - my shield and the horn of my salvation, and my stronghold.  I call upon the Lord, who is worthy to be praised, and I am saved from my enemies."
Thank you, Father, for protecting _____.
Thank you, Father for training _____.
You want to train _____ for the battles of life that he / she is going to face. You tell us to say Psalm 18:34, "God trains my hands for battle so that my arms can bend a bow of bronze." And you tell us to say in Psalm 18:29, "For by my God, I can run at a troop of warriors; And by my God, I can leap over a wall."
Father, you want us well equipped and well trained for all the battles we will face each day.
You want to be _____'s ultimate military trainer and ultimate personal trainer. 
I pray that _____ will yield to you and allow you to train him / her and equip him / her for all the temptations, trials, and troubles that he / she will face each day in his / her personal life - and for all the dangers and challenges that he / she will face in his  / her military service to our country. 
In the Mighty name of Jesus, I pray,
Amen
** In the Bible, the word "horn" means power.
Consider our Prayers for Soldiers.

Jump to the top of Prayer for my child in the military.