Funeral Prayer
Funeral Prayer
to Bless Family and Friends
This page contains
Prayer for a Funeral

and
Ideas for planning a Funeral

For more prayer and ways
to comfort the family,

visit our

Funeral Prayers page.

We also invite you to our Prayer for Grieving page.
And for situations with multiple heirs -
I highly recommend buying the book:
The Settlement Game
by Angie Epting Morris
It will GREATLY decrease conflict.
See: Personalityinsights.com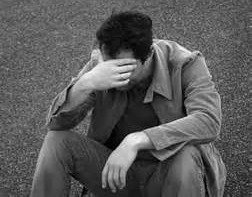 Heavenly Father,
We come before you with hearts that are breaking.
We come before you feeling loneliness and grief over our loss.
Help us to remember to reach out to you for comfort during this time.
Remind us to include you in our grieving process.
May we feel your strength coming to support us in our weakness.

In Jesus' name we pray,
Amen
Copyright © 2013 Beth McLendon of Inspirational-Prayers.com
Funeral Prayer written specifically
for friends
to pray
for the
Family
Lord,
We who are the friends, lift up this family to you.
We ask for your supernatural protection and love to shower over them.
We ask for you to carry them through these days of deep grieving.
Draw this family together as they move through their sadness and grief.
Lord, we pray that this family can easily feel our love extended toward them this day.

As friends of the family, remind us to stand by this family and pray for this family. Help us to find ways of extending companionship and expressing support.
In Jesus' name we pray,
Amen
Copyright © 2013 Beth McLendon of Inspirational-Prayers.com
Funeral Ideas for the Family

Have you considered doing a funeral bulletin?
I have done several funeral bulletins. It is a wonderful way to honor the departed loved one.
Each funeral bulletin I have done is now a valuable treasure to me.
You can make one for your loved one, too!
Think Simple.
Important note: If this seems like a burden to you, then don't do it. 

Don't forget that grieving is tough, and we need to give ourselves some room to rest.

What do you put in a Funeral Bulletin?
Include one or more pictures of the departed loved one.
Include things such as the departed one's birth place, profession, educational achievements, awards, etc.
Think about writing a few memorable stories about the departed loved one that that will warm hearts or make everyone laugh.
Consider including the names of the family members.

Consider adding a favorite Bible verse.
Consider adding a favorite saying from the departed loved one that everyone will enjoy remembering.
Consider adding wisdom that the departed loved one gave to you.
Consider making a list of valuable advice that your loved one taught you.
There is not just one way of doing a Funeral Bulletin.

Think respectful and simple.

Music for the Funeral

If you are the one to pick out the music,
my suggestion
for one of the songs is

"I Sure Miss You" by the Crabb Family.
It is one of my favorite songs for a funeral.

Listen below.

Other traditional songs to consider are:
"Amazing Grace"

"I can only Imagine" by Mercy Me.

Important Note:
If the deceased loved one was a U.S. Veteran
Remind the Family
a few days after the funeral
to
be sure and fill out the
Application for Veterans Burial Benefits.
http://www.vba.va.gov/pubs/forms/VBA-21P-530-ARE.pdf
This page has music for funeral, prayer for funeral, and funeral bulletin ideas.

Back to the top of Funeral Prayer