Baby Dedication Prayer

Baby Dedication
Prayer
and
Music
-
Also consider our page called

---
Loving Prayer
Dear Lord,
Thank you for my precious little one.
This love I have for my child overwhelms me with joy.
Today I dedicate myself to parent this child in accordance with your Word.
I commit to teach my child the stories and the instructions in your Word.

I will seek to display your love and wisdom each day. 

Guide my words and my actions daily, so that I continually show my little one the wonders of you, my Loving Heavenly Father.
I pray that you, Lord, will be the passion of his heart from a young age to his last day.
In Jesus' name I pray,
Amen

Copyright © 2016 Beth McLendon of Inspirational-prayers.com
                 Beautiful
I pray
That God's glory
would be the passion of my child's heart.
Lord,
I will put
Your Word
into my child's heart.

More Music and More Love
Disclaimer:
I do not know any of the people in the videos on this page.
My child,
I love you.
An Idea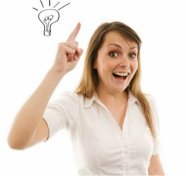 Here is an idea
for your baby dedication!
Make a video!

For example:

https://youtu.be/04tibQ7dbdk
The video will not let us put it on our site.
Jump to the top of  - Baby Dedication Prayer