Psalm 64
Psalm 64
A Psalm of David
~
Click here for all our unique Psalm pages.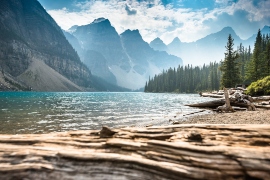 This Psalm
highlights
how the
unrighteous act and how God responds.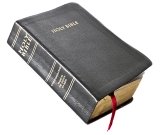 Verses 1-2
Hear my voice, O God, in my meditation;
Preserve my life from fear of the enemy.

2 Hide me from the secret plots of the wicked,
From the rebellion of the workers of iniquity,
David prays, "Preserve me. Hide me."
These verses remind us to -
Pray and ask God for protection.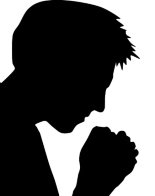 Verses 3-6
3 Who sharpen their tongue like a sword,
And bend their bows to shoot their arrows—bitter words,
4 That they may shoot in secret at the blameless;
Suddenly they shoot at him and do not fear.
5 They encourage themselves in an evil matter;
They talk of laying snares secretly;
They say, "Who will see them?"

6 They devise iniquities:
"We have perfected a shrewd scheme."
Both the inward thought and the heart of man are deep.
These verses describe -
How the unrighteous act.

Verses 7-9
7 But God shall shoot at them with an arrow;
Suddenly they shall be wounded.
8 So He will make them stumble over their own tongue;
All who see them shall flee away.

These verses describe:
How God responds to the unrighteous.
He comes against the righteous.
These verses remind us that -
God battles those who battle the righteous.
These verses remind us to -
Pray for God to fight our battles for us.
* * * 
During the battles,
God has things for us to do.
The main one is 
Prayer.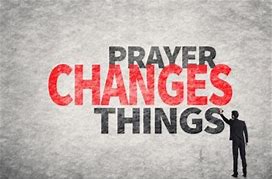 We are to fight differently than the world.
We are not to use their methods and strategies.
We are to fight as our Heavenly Father guides us to do.
And we always are to fight
the main part
of our battles -
on our knees.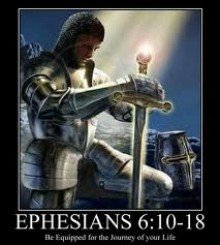 And it is always wise to wear our armor.
"Put on God's whole armor
[ the armor of a heavy-armed soldier which God supplies]
that you may be able
successfully
to stand up against
[ all ]
the strategies and deceits of the devil."
Ephesians 6:11 AMPC
I put on my armor almost every day.
Consider visiting my  Full Armor of God Prayers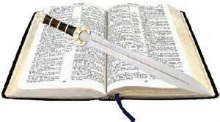 The righteous cry out,
and the Lord hears,

and delivers them out of all their troubles.
Psalms 34:17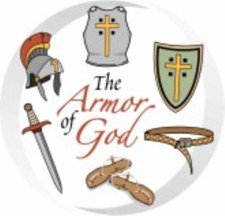 Ephesians 6:10-13 
Finally, my brethren, be strong in the Lord and in the power of His might.
11 Put on the whole armor of God, that you may be able to stand against the wiles of the devil.
12 For we do not wrestle against flesh and blood, but against principalities, against powers, against the rulers of [c]the darkness of this age, against spiritual hosts of wickedness in the heavenly places.
13 Therefore take up the whole armor of God, that you may be able to withstand in the evil day, and having done all, to stand.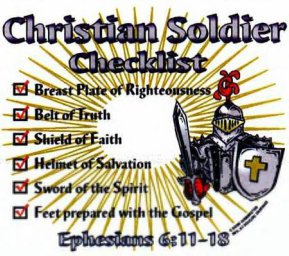 Verse 9
All men shall fear,
and shall declare the work of God;
for they shall wisely consider His doing.
Seeing God punish the ungodly
helps everyone
to learn to respect God. 
Proverbs 21:12
in the Living Bible
has an interesting interpretation of this verse ...
"The godly learn
by watching ruin overtake the wicked."
Wisdom can come
from watching the results of wickedness.
Verse 10
10 The righteous shall be glad in the Lord,
and trust in Him. 
And all the upright in heart shall glory.
Another related verse...
Trust in the Lord with all your heart,
And lean not on your own understanding;
In all your ways acknowledge Him,
And He shall direct your paths.
Proverbs 3:5-6 NKJV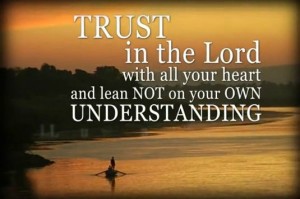 Have you ever considered
the valuable blessings
you get from
seeking righteousness?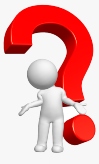 Here are a few
verses
about the
blessings of
seeking righteousness.
Blessed
(happy, fortunate, to be envied)
are those who observe justice
[treating others fairly]
and
who do right
and
are in right standing with God at all times.
Psalm 106:3 AMPC
But seek ye first
the kingdom of God,
and his righteous;
and all these things shall be added unto you.
MTTHEW 6:33 KJV
You have loved righteousness and hated lawlessness;

Therefore God, your God, has anointed you

With the oil of gladness more than Your companions."
Hebrews 1:9   NKJV
The prayers of a righteous person avails much.
James 5:16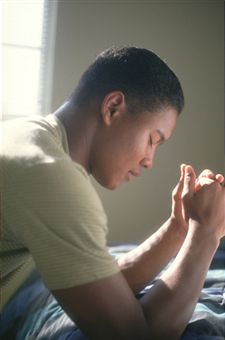 Let's practice 
choosing
Righteousness and Holiness.
Blessed are those who hunger and thirst for righteousness,

For they shall be filled.

Matthew 5:6
Let's Stir up a
Hunger for Holiness
Peter speaking of Jesus wrote ....
 "who Himself bore our sins in His own body on the tree, that we,
having died to sins,
might live for righteousness—
by whose stripes you were healed.
25 For you were like sheep going astray, but have now returned to the
Shepherd and Overseer of your souls."
1 Peter 2:24-25
-
John 14:15
Jesus said,
"If you love me, you will obey me."
Jump to the top of Psalm 64