The Days of Awe
The Jewish
Days of Awe
These are the 10 days between
Yom Kippur starts after sunset September 24, 2023.
-
Jesus was a Jew.
Learning about Jewish things blesses me.
I want to share that blessing with you.
This website has pages
to give you insights on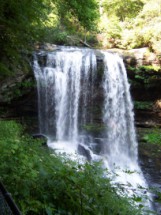 Learning about
The Days of Awe
The Days of Awe
are used by Jews to prepare for
Yom Kippur
which is the Holiest day
on the
Jewish calendar.
Notes to help you with the video above...
The month of Elul comes before these Special Days.
Elul is a time of preparing our hearts
to come closer to God.
Then the first day of the month of Tishri
is Rosh Hashanah.
This starts the Days of Awe.
Yom Kippur is the Day of Atonement.
Feast of Tabernacles is Sukkot
The Days of Awe are
also sometimes called the Days of Fear.
-
Here is a unique devotional
from a Jewish woman on the Days of Awe
 https://youtu.be/0yO1htQSIUQ
This website also has other Jewish pages:
Jewish Passover Insights for Easter Reflection

These and other pages are found on our Holiday Page
Jump to the top of Days of Awe