Psalm 148

Psalm 148
joyfully proclaims:

Everything that God made
was created to

Praise God!
 ___

This Psalm tells us:
Everything in heaven
was created to
Praise God.
Everything on earth
was created to
Praise God.

Many Christians have not been taught in their churches
that God commands us to praise him.
If we want
to be obedient
to our Loving Heavenly Father,
then we need to learn to
Praise Him.
Psalm 148

Praise ye the Lord. Praise ye the Lord from the heavens: praise him in the heights.
2 Praise ye him, all his angels: praise ye him, all his hosts.

Everything in heaven
- even to the highest part of heaven -
was created to praise God.
And
This psalm calls out for
all of heaven to
PRAISE the Lord!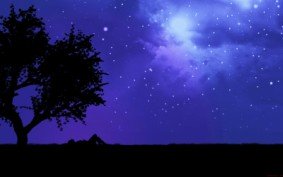 3 Praise ye him, sun and moon: praise him, all ye stars of light.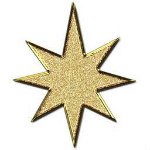 4 Praise him, ye heavens of heavens, and ye waters that be above the heavens.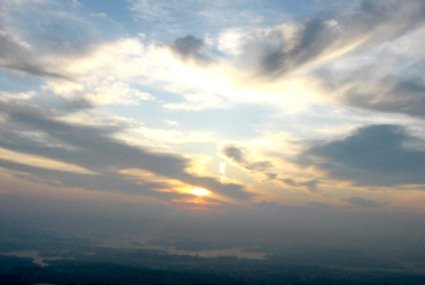 5 Let them praise the name of the Lord: for he commanded, and they were created.
6 He hath also stablished them for ever and ever: he hath made a decree which shall not pass.
God has established them
- appointed them -

that they would continually
Praise Him. 
He decreed it, and it shall surely be.


In verses 2-6, we see that:
the angels,
the hosts of heaven,
the sun,
the moon,
the stars,
the water that is in the heavenlies
are all being called to Praise God.
Whether a living being
or
- an element like water -

they all were created to Praise Him.
Interesting that even things like 
H2O 
are created to bring
Praise to God.
It is God's will
that the whole heaven and the whole earth
are full of  Praisers  to God.
Notes:
The Hebrew word translated "angels" means "messengers" and the Hebrew word translated "hosts" means "army." So it may be that we are talking about two different kinds of angelic beings.
Heaven of heavens - In Hebrew grammar, this phrase means the highest heaven or the greatest heaven.
I remind you that there is more than one heaven:
The sky the birds fly in is heaven.
The place where the sun and moon are is another heaven.
Then there is at least one more heaven where God resides on his throne.


7 Praise the Lord from the earth, ye dragons, and all deeps: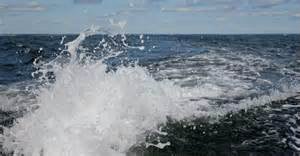 8 Fire, and hail;
snow,
and vapours;
stormy wind fulfilling his word: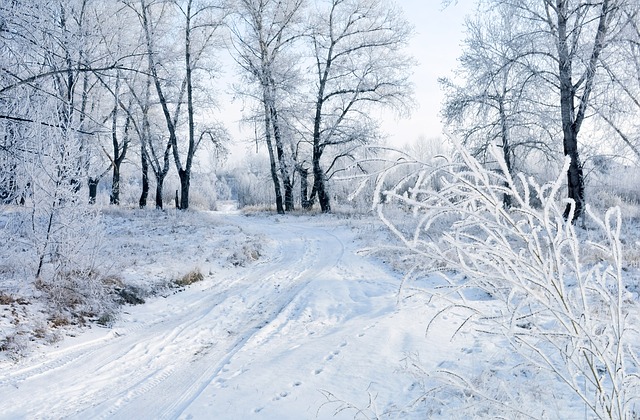 9 Mountains, and all hills; fruitful trees, and all cedars: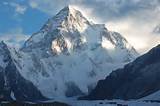 10 Beasts, and all cattle; creeping things, and flying fowl:
11 Kings of the earth, and all people; princes, and all judges of the earth: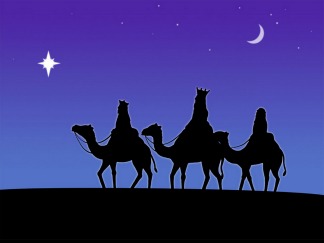 12 Both young men, and maidens; old men, and children: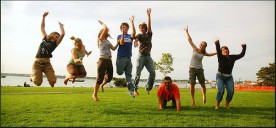 In verses 7-12,
we see lists of people, animals, and creatures.
Psalm 148
calls out to all of them to -
Praise God!
Note:
In verse 7, the word translated "dragon" has the Hebrew meaning of: "sea monster, dragon, serpent, sea creature." That Hebrew word occurs 27 times in the King James Bible.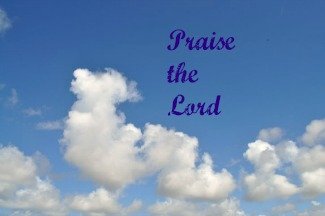 13 Let them praise the name of the Lord: for his name alone is excellent; his glory is above the earth and heaven.
                                          Take Note:


All these people, creatures,
and even things like
- fire -
were created to Praise God.

They are to PRAISE GOD because
  He ALONE
is
Great, Excellent, Wondrous, and Amazing.
His Glory
is
above all
of heaven and earth!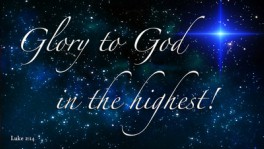 Psalm 106:1-2 NLT

Praise the Lord!
Give thanks to the Lord,
for he is good!
    His faithful love endures forever.
2 Who can list the
glorious miracles of the Lord?
    Who can ever praise him enough?
14 He also exalteth the horn of his people, the praise of all his saints; even of the children of Israel, a people near unto him. Praise ye the Lord.

Below we will
Gain Understanding
through looking at the Hebrew words
in verse 14.
The word "horn" means "Strength" or "Power."
The words translated "He also exalteth" means - God exalts, raises up, displays.

The Hebrew word translated "saints" means godly. It describes those who try to follow God's Word.

The Hebrew word translated "even of the children" is actually the Hebrew word "Ben" which means "son."
The English word "Praise" is written two times in this verse. In Hebrew, there are two different Hebrew words used. The second "praise" is a Hebrew word that means - a praise that is shining and celebratory. This is a shining type of praise... God not only wants praise, but he wants us to often -  shine with delight as we praise him.


Beth's translation of verse 14:
God displays the strength of his people,
- the strength includes the praises of those who follow him  -
and those people are called the sons of Israel

and those people seek to be close and near to God.
(Then there is a final nudge from the Psalmist to
Praise the Lord 
- and -
in Hebrew,
this type of praise
indicates shining with celebratory praise for God.)
Consider visiting our page: Psalm 150 - the FUN Psalm!
All our Psalm pages are listed on our page: