Easter Prayers

Inspirational Easter Prayers

to uplift you in the Easter season.
~ ~ ~

May your heart be blessed
while visiting our site today.

Note:

We present three Prayers for Easter on this page,
and we also have Easter Prayers based on
beloved hymns

and

We have two Easter Bible devotions:
(an amazing fictionalized story devotion)

and

First Prayer

Dear Heavenly Father,
I celebrate your love that came down into a manger.

Love came down from heaven.
Love lived among us.
Love expressed compassion.
Love provided healing.
Love revealed truth.
Love gave wisdom.
Love suffered and died for our sins.
Love was raised on the third day.
And Love reigns in my heart.
Today I celebrate that Love.
Amen.

Copyright © 2012 Beth McLendon of Inspirational-Prayers.com
Giving Thanks
What better time could we find to give thanks to God
than Easter?
~

As spring awakens in the world so also
we are
re-awakened
to the joy of our Easter Salvation story.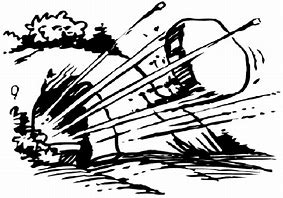 Second Prayer

Father God,
I come to you today to celebrate Jesus Christ - the King of Compassion and Lord of my life.

As my thoughts turn to Easter and that day of suffering,
I realize that day was no ordinary day.
That day stands out from every other day.

That day of suffering and death opens the opportunity for us to choose eternal life.
Father, stir my unsaved loved ones to choose Jesus as their Lord and Savior in this Easter season.
Speak to them in personalized ways that will give them every opportunity to make that choice.
Thank you for your love and mercy.
Thank you for your amazing grace.
Amen
Copyright © 2012 Beth McLendon of Inspirational-Prayers.com

Third Prayer

Prayer for Easter Sunday
Dear Lord,
I pray that this day would be a spectacular day for growing your kingdom. Touch hearts and change minds for your glory.
And may all who worship you today find greater intimacy with you, as we come to celebrate your love for us.
Amen
Copyright © 2014 Beth McLendon of Inspirational-Prayers.com
Scripture
Jesus said:
I am the resurrection, and the life: he that believeth in me,
though he were dead, yet shall he live:
And whosoever liveth and believeth in me shall never die.

John 11:25-26  KJV
~

Thus it is written, and thus it behoved Christ to suffer, and to rise from the dead the third day: And that repentance and remission of sins should be preached in his name among all nations,
beginning at Jerusalem.

Luke 24:46-47  KJV
Back to the top of Easter Prayers