Prayer

Funeral Prayer
for
the passing of your
Beloved Marine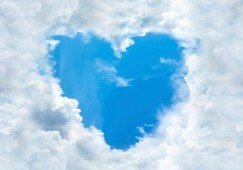 Also see our other Funeral Pages:
Dear God,
You are our Creator. You are the author of life.
Life is a precious gift.
We come today to remember and to honor a life that is precious to us.
We mourn the loss of _________________.
He was a man of courage, loyalty, and duty. 
He was one of the few and the proud. He was a marine.
He was an amazing man who generously chose selfless service to his country in order to protect and defend his family, his friends, and his country.
Lord, help us to honor his memory this day.
Lord, we also want to honor the sacrifice that his family gave - in order to allow him to serve our country.
We are aching from a void that has been created in our heart.
We lift up our sadness and grief to you, Lord.
We ask that you would comfort us in our pain, and bring us an abundance of your gentle healing mercies.
In Jesus name we pray,
Amen
Copyright © 2015 Beth McLendon of Inspirational-Prayers.com
  Important Note:
Remind the Family to
be sure and fill out the
Application for Veterans Burial Benefits.
http://www.vba.va.gov/pubs/forms/VBA-21P-530-ARE.pdf
The above prayer is similar to a funeral prayer from another page on our site.