Psalm 89
Psalm 89
Highlighting
the topic
Who is like our God?
A Page of
Celebration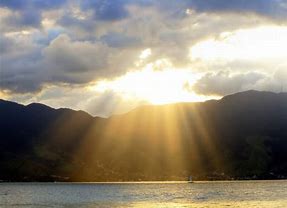 Verses 6 and 8
speak to us about the highlighted topic...
"Who is like our God?"
The simple answer is - NO ONE
Verses 6 and 8 beautifully ask the question...


Verses 6-8 NKJV
For who in the heavens can be compared to the Lord?

Who among the sons of the mighty can be likened to the Lord?

7 God is greatly to be feared in the assembly of the saints,

And to be held in reverence by all those around Him.

8 O Lord God of hosts,

Who is mighty like You, O Lord?
Who is like the Lord?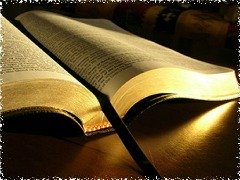 Exodus 15:11 NKJV
says
"Who is like You, O Lord, among the gods?

Who is like You, glorious in holiness,

Fearful in praises, doing wonders?"
The Jewish people

have made that verse

into a song
that they call... 
Mi Kamocha מי כמוך (Who is like You)
Below I have
a Matthew 25 version of
Mi Kamocha
and then a
traditional version.

Who is like the Lord?
This next video
takes a traditional Jewish song
and adds video of
Matthew 25:1-13 - The 10 Virgins.
Who is like the Lord?
Next is a video 
featuring the traditional Jewish song...
"Mi Kamocha"
"Who is like the Lord?"
Lyrics below
Translation:
Who is like You, O God, among the gods that are worshipped? Who is like You, majestic in holiness, awesome in splendor, working wonders?
Your children witnessed Your sovereignty, the sea splitting before Moses.
"This is our God!" they cried. "Adonai will reign forever and ever!" Thus it is said, "Adonai redeemed Jacob, from a hand stronger than his own." Praised are You, Adonai, for redeeming Israel.

We celebrate
OUR LORD!!!
Let's Praise our God -
who is like NONE OTHER
The next song is written by
Messianic composers. 
The Jewish style of music
has a special Jewish sound.
Today there many Jews who call themselves 
Messianic Jews or Completed Jews
because they have come to love Jesus as their
Messiah.
Current Messianic Jewish composers
often call Jesus
"Yeshua"
which is the Hebrew word for "Jesus."
They sometimes write the words
God as G-d and Lord as L-rd
in order to show respect to him.
Psalm 96:1 NKJV says,
"Oh, sing to the Lord a new song!
Sing to the Lord, all the earth."
Thank you for allowing me to introduce you to songs

that are probably new to you....
songs with the traditional Old Testament sound.
More Scriptures
More NKJV Scriptures
on this topic
Psalm 113:5
Who is like the Lord our God,
Who dwells on high,
Psalm 35:10
My bones shall say,
"Lord, who is like You,
Delivering the poor from him who is too strong for him,
Yes, the poor and the needy from him who plunders him?"
Psalm 71:19 
Also Your righteousness, O God, is very high,
You who have done great things;
O God, who is like You?
1 Kings 8:23
And he said: "Lord God of Israel, there is no God in heaven above or on earth below like You, who keep Your covenant and mercy with Your servants who walk before You with all their hearts.
1 Samuel 2:2
No one is holy like the Lord,
For there is none besides You,
Nor is there any rock like our God.
2 Samuel 7:22
 Therefore You are great, O Lord God. For there is none like You, nor is there any God besides You, according to all that we have heard with our ears.
Jeremiah 10:6-7
Inasmuch as there is none like You, O Lord
(You are great, and Your name is great in might),
7 Who would not fear You, O King of the nations?
For this is Your rightful due.
For among all the wise men of the nations,
And in all their kingdoms,
There is none like You.
Revelation 15:3b-4
"Great and marvelous are Your works,
Lord God Almighty!
Just and true are Your ways,
O King of the saints!
4 Who shall not fear You, O Lord, and glorify Your name?
For You alone are holy.
For all nations shall come and worship before You,
For Your judgments have been manifested."
Blessed be the LORD God of Israel
for ever and ever.
And all the people said, Amen, and praised the LORD.
1 Chronicles 16:36