Easter Devotions

Easter Devotionals
-

Daily Inspirational Thoughts
to prepare us
for Easter
-
Let's Prepare our Hearts!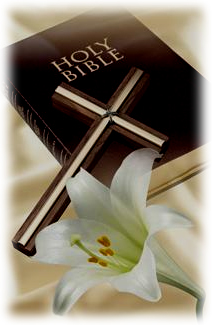 Monday

Honoring God this Easter 
Lord,
"For You are great,
and do 
wondrous things;
You alone are God."
Psalm 86:10 NKJV
-
Celebrating Easter
Join with me as we:
Experience
the
Majesty
and the 
Sacrifice
of Jesus Christ
with song and pictures.
HOW GREAT is our GOD!
Praise to the Lord our God
Ruler of the Universe.
You astonish me with your love.
Jesus came
to bridge
the gap.
The Great Story of Easter
is the
Great News of God's offer of Eternal Life.
Jesus said -
Then Jesus
said
to His disciples,

"If anyone wishes to come after Me,

he must
deny himself and

take up his cross and follow me."
Matthew 16:24-25

This gift of God is not about
a prayer of repentance
said once
a long time ago,
but a lifestyle where we gladly choose
to follow Jesus each day!
God wants us to have a heart of repentance
not a one-time event of repentance.

Here is a page to help your loved ones
understand salvation -
Tuesday

God,

Stir me up today

to be
one of
your most
dedicated followers!
Dear Lord,
This week, as I think about the Cross of Calvary, I am stirred up to be more dedicated to you.
Lord, wake up every part of me that has shut you out.
Share with me every way that I have turned my back on you.
Today:
I will renew my walk with you.

I want to hear you more clearly.
I want to follow you more closely.
I declare that:
I will not be ashamed of the Gospel of Jesus Christ.
I will not be embarrassed about being dedicated to you.
I will not let other people hinder my excitement about seeking to please you.

My life is going to be all about following you!

I pray these things in the Mighty name of Jesus,
Amen

Copyright © 2014 Beth McLendon of Inspirational-Prayers.com
Wednesday

Lord,
I will yield to you
so you can
reign
in me and my life.
In Love and Devotion I pray,
Amen

The Lord reigns; let the earth rejoice
Psalm 97:1a NKJV
-

Let the Heavens Rejoice, let the earth be glad.
Psalm 96:11 NKJV
Yes, Lord,
I will rejoice
because
you are
great, wondrous, and worthy of praise!
Amen

Thursday

If
I   FOLLOW   Jesus
each day,
I cannot help but change
to become
more like Jesus.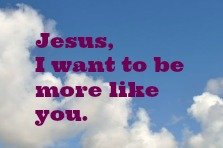 Thoughts to Ponder:

What does it mean
to be
a dedicated follower of Jesus Christ?
What kind of lifestyle is it?
What kind of changes is God nudging me
to make?
Glorious and Almighty God,
I feel you tugging at my heart.
I know you want my whole heart.
I will surrender to you today.
I will live for you.
Reign in me.
I will yield to you.
Amen

Copyright © 2018 Beth McLendon of Inspirational-Prayers.com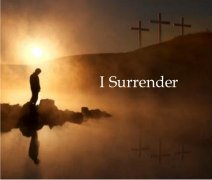 Friday

God's love is AMAZING!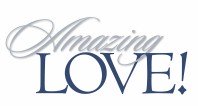 Lord, 
I give you my time, my energy, my talents, and everything that is mine.
I give everything to you -

today and every day!
Amen
For all our Easter pages,
click Here
AND

Here is a page to help you
pray for your unsaved loved ones
-