The Inspirational Life
Welcome to the Inspirational-Prayers Newsletter/Magazine
Also called
The Inspirational Life.
-
This edition contains:
WHAT'S NEW on the Website
BIBLE DEVOTIONAL - Inspirational Insights
SECRETS FOR SPOUSES - Wisdom Quote
A THOUGHT FOR PARENTS - Inspiring your child
DISCovering Fun - What Type of Pasta are You?
A BOOK that CREATES CHAMPIONS
UPLIFTING PRAYER

Hi, I'm Beth McLendon, and I want to welcome you to our newsletter.

We at Inspirational Prayers are honored that you have visited our site. We have several hundred pages of prayers, Bible study, and helpful information for Christians on our website.

We send out a newsletter/magazine about 12 times a year.

We pray that this newsletter/magazine is inspiring and encouraging!

~ ~ ~ ~ ~

~ ~ ~ ~ ~

If you are blessed by our site and our newsletter, please consider giving a small donation to our ministry. The donation button is at the bottom of the home page.

~ ~ ~ ~ ~

~ ~ ~ ~ ~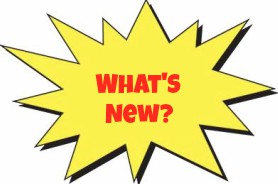 What's New
What's New on the website since the last newsletter?
New Pages:
Saying Yes and Saying No
Prayer for those who suffer from mental illness
Powerful Full Armor of God Music
Power Kids Music
Great Children's Bible stories (videos viewable right on this page)
~ ~ ~ ~ ~
~ ~ ~ ~ ~
All the new pages have links on our page called "Info on New Pages" found in the top right of each page.
If you haven't been to the website lately, click the link below.
https://www.inspirational-prayers.com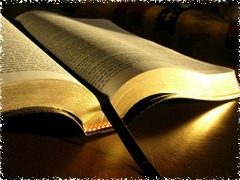 Inspirational Insights
Thoughts on Surrendering to God's Will
~ ~
Inspired by Psalm 131
~ ~ ~ ~
Psalm 131 is about
David's surrender to the will of God.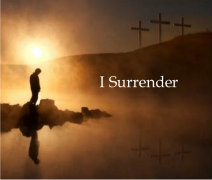 From reading Psalm 131, it is obvious that David is writing about his previous struggle with resigning his will to God's will.

The psalm lets us know that David's pride - in himself and in his human knowledge - was part of the problem.

Yet as David writes this psalm, we hear him say that the struggle was now over. David is now looking back at the battle.

David acknowledges that, after going through the struggle, his pride and his will became subdued. He has stopped fighting against God's will... He has surrendered.

David has accepted the fact that - his ability to reason and to chart the course of his life - is limited, while God's abilities and intellect are unlimited. So he is acknowledging the leadership place of God in his decisions and in his life as a whole.

The struggle is over, and David's emotions are now calmed and quieted. David relates the feeling, he is experiencing, to the example of a weaned child who is finally content in his new season of life.
In verses 1 and 2, David is concentrating on himself.
Verse 1
Lord, my heart is not haughty,
nor mine eyes lofty:
neither do I exercise myself
in great matters,
or in things too high for me.
Verse 2
Surely I have behaved and quieted myself,
as a child that is weaned of his mother:
my soul is even as a weaned child.
~ ~ ~ ~ ~ ~ ~
Next we look at
Verse 3
Let Israel hope in the Lord
from henceforth
and for ever.
.
In verse 3, David's thoughts turn to all of God's people. Here he is implying that each person has this challenge to overcome.
Moreover, David tells us that his hope is that each person will endure the battle of subduing our will and fully surrendering to God. That surrender implies that we have made the choices necessary to walk successfully down the road of obedience, and that we are learning to give God glory with their life.
Take note that each of us has to fight this battle. There is an initial battle when we surrender to Jesus and make Jesus our Savior and our Lord. At that time, we truly give our heart and our will to God; then we become a changed person.
Yet, keeping God on the throne of our heart is something we have to always be aware of - and - we need to be vigilant in protecting our throne.
Even though we love God, we can easily become distracted and/or tempted, and/or deceived by satanic forces into putting something else on the highest throne of our heart.
Yes, our initial struggle and our initial success is a great victory. Yet our initial victory is not enough to keep us faithfully following God throughout our life. We have to daily and intentionally put God on our highest throne if we want to stay right with God and if we truly want to experience the highest joys that God provides.
And to be clear...
Throughout our life, we will have times when we struggle to surrender our will to God's will.
In those times, we must battle our feelings, our thoughts, and our will.
We must become victorious over them and solidify our allegiance to God's will.
When we do this wholeheartedly, we find a deeper peace inside us that is comforting and that draws us into greater intimacy with God.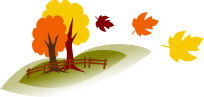 Psalm 131 not only represents our initial struggle with giving our life to the Lord - it also represents times along the way when God asks us to do things that we do not want to do.

In those cases, sometimes surrendering to God becomes a struggle that takes days or weeks before we finally give in and agree to God's plan. And even when we do that, we sometimes still have to work - to take hold, to direct, and to change - our attitudes about the situation.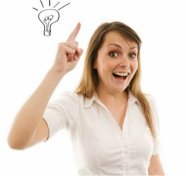 One Final Insight
We cannot achieve a good relationship with God if we allow our attitudes to continually resist God's will for us.
I heard a story once about a little boy who wanted to stand up during a church service. His mother tried to encourage him to sit down. When all else failed, she whispered in his ear an unpleasant punishment if he did not sit down.
As the little boy was sitting down, he mumbled, "I'm sitting down on the outside, but I'm standing up on the inside."

Take note that in the near future,
we will be adding a page on the website
about Psalm 131
that includes prayer and further insights.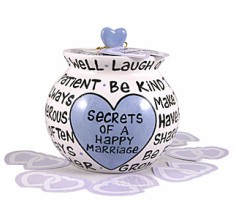 Secrets for Spouses
This month we have a wise quote to ponder.
~ ~ ~
"You'll never have a strong marriage by just trying to be an average spouse."
~ ~ ~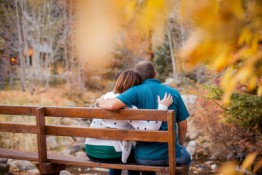 .

Thanking God for my Wonderful Spouse

.

Consider visiting our "Autumn Romance" page in order to stir up some fun.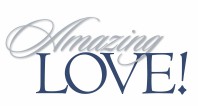 I encourage you to:
Do what it takes to build a marriage that is AMAZING!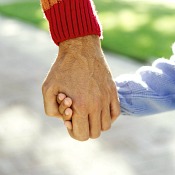 A Thought for Parents
This newsletter/magazine is called The Inspirational Life.
I want to encourage every parent to inspire their children this week.
Be an "Inspirational Life" lived out before your children.
Inspire them with your love and attention toward them.
Inspire them with your joy.
Inspire them with your integrity.
Inspire them with your humility that can admit mistakes and that can apologize and ask for forgiveness easily.
Display an "Inspirational Life" for your children to see this week!

DISCovering Fun
DISC Personality Insights
and
Fun!
We all have a unique way of seeing things. In fact, you may have an insight that no one else has thought of before!
Nevertheless, when learning to work and play with other people, it helps to think of the world as having people with four basic outlooks.
When we understand the four outlooks, we can more easily bring more harmony, cooperation, productivity, and fun into our life.
There are four main personality styles. I call them the D - the I - the S - and the C style. There are four general views ABOUT Life
~ ~ ~ ~ ~
There are 4 basic DISC personality styles.
They are:
The "D" style which is outgoing and task-oriented.
The "I" style which is outgoing and people-oriented.
The "S" style which is reserved and people-oriented.
The "C" style which is reserved and task-oriented.
~ ~
Note that each of us is a blend of traits from each of the four personality styles. Yet, the style that contains most of our traits tends to powerfully pull our thoughts in certain directions.
Each style has a tendency to see life in a different way.
So each style approaches tasks with a different mindset, different thoughts, and different goals.
We are all unique, but the following information is generally true for children and adults.
Take note that for DISC Personality Styles:
Green stands for the "D" style.
Red stands for the "I" style.
Blue stands for the "S" style.
Yellow stands for the "C" style.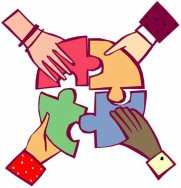 PASTA
~~~~~~~~
Today I want to guide us into some silly fun - AND - bring some "ah-ha" moments to you as we go!
Sooooo -
If you were a Pasta, which kind would you be?
The "D" Personality Style
~ ~ ~
If you are a "D" personality style, you might choose to be a Big, Strong, Powerful Pasta Shell.
When stuffed with yummy meat and cheese, these super-sized, sturdy shells proclaim, "It is my strength and leadership that is keeping this meal together!"
"Ds" were born to lead, be in charge, and get results. They seek power in order to get things done. Their strong focus and vision keeps us going forward toward admirable goals.

The "I" Personality Style
~ ~ ~
If you are an "I" personality style, you might choose to be Stelline Pasta.
These amazing star shapes exclaim, "Look at me!"
The "I" personality style just loves to be the center of attention.
When I teach classes on DISC, I represent the "I" style as a Red Star because those who have the "I" personality style usually like to sparkle and shine like twinkling stars. They enjoy being the "star" attraction!

The "S" Personality Style
~ ~ ~
If you are an "S" personality style, you might choose to be Elbow Macaroni Pasta.
The "S" style loves to choose traditional things.
Elbow macaroni has been around for a long time. Most of us have fond memories of eating macaroni and cheese with the macaroni in that traditional elbow shape.
"Ss" might say, "Let's not choose something new and different. Let's keep things the same."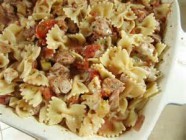 The "C" Personality Style
~ ~ ~
When choosing formal wear for a special occasion, men often choose a bow tie in order to look their best.
A bow tie is the finishing touch that says: Excellence.
If you are a "C" personality style, you might choose to be "Bow Tie Pasta" in order to look your best.
Being an impressive - yet proper-looking - bow tie pasta (that is carefully and perfectly made) might be your choice.
Bow tie pasta proclaim, "Let's make dinner perfect!"
The "C" personality style wants everything to be perfect, and this pasta is a perfect choice for a great meal!
~ ~ ~ ~ ~
When we understand ourselves better and others better, then we can view situations with wiser eyes.
When we are aware of our tendencies and preferences - and those of others - then we can have more control over whether to do what comes naturally to us or choose to do something that is wiser in the situation.
Copyright © 2016 Beth McLendon of Inspirational-Prayers.com

Life comes together
better
when we
understand ourselves
and
understand others!
~ ~ ~
If you would like to learn more about personality styles, click the link that follows: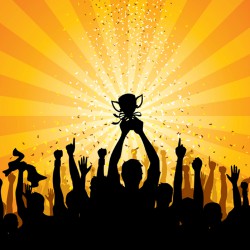 A Book that Creates Champions
I have written a book that highlights and praises the strengths of each of the DISC personality styles. This helps each of us value the wonderful things about us.

In the book, I also share powerful prayers that position us to get help for our weaknesses. The prayers are written to be uplifting and encouraging.

The book - quickly and easily - explains the key differences in the four styles. It also gives lots of amazing information to help you understand yourself and others.

Understanding others leads to happier relationships at home, at work, etc.

The book's name may fool you. It is not just for parents. It is actually for everyone. Yet the book gives some specific advice about parenting that can transform family life.

So I encourage you to get my book called "Praying for your Child." It is a DISC handbook and prayer book all in one.

The prayers are not just to pray for children - they will transform adults' lives as well!

The book is available to be shipped to those who live in the United States.

It is available for a donation to our ministry of $ 14.95 + $ 5.95 shipping.

Here is the link to get more information: Beth's Book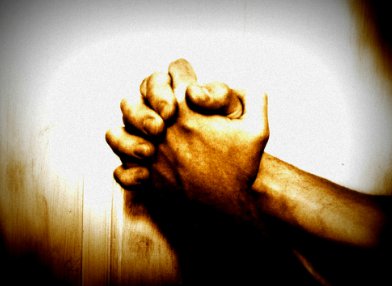 Prayer
Father God,
Thank you for the blessing of your continual presence in our lives.
Thank you for the blessing of your continual guidance in our lives.
Thank you for the blessing of your continual love showering over our lives.
We give you praise this day!
Amen
Copyright © 2016 Beth McLendon of Inspirational-Prayers.com
~ ~ ~ ~ ~ ~ ~
~ ~ ~ ~ ~ ~ ~
~ ~ ~ ~ ~ ~ ~