Prayers for Sweet Dreams
Prayers for
Sweet Dreams
Prayer to God
to
Bless
our
Sleep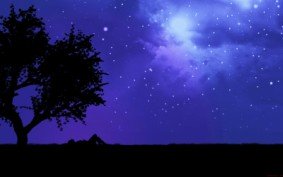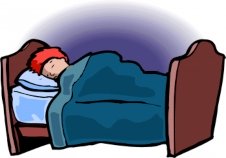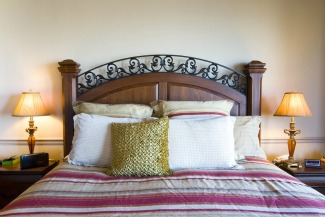 Take note that we also have
Introduction
Our dreams come from several sources.
1. Sometimes - but rarely - our dreams come from God.
The Bible tells us that God can give dreams.
Some people err by almost demanding God to give them a dream about some topic.
God is not a genie. We are not to demand from him.
A fleece
It is also not a good idea to try to put a fleece out.
For example
 "If you want me to do such and such,
then give me a dream about this or that."
God gave us the Holy Spirit
and we no longer should be going to God and asking for a fleece.
See our page on hearing from God.
2. Sometimes dreams come from the devil's forces.
Sometimes the devil's forces give us dreams that are very ungodly. They may include temptations to do sinful things.
3. Most of the time dreams come from us.
These dreams might be coming from our unsettled emotions, or problems, or missing someone who we love, or from indigestion from the pizza we ate late at night, etc. 
Late

night

snack.
Many Christians are under the wrong impression.
They think that
dreams are their personal playground.
They think that they can do sinful things
and God doesn't care.
I want to emphasize that

even in our sleeping times,
God wants us
to be devoted to making godly choices. 
And note that
we need to refuse all sexual dreams -
even with our spouse.
Sexual dreams are not God's will.
If you are having ungodly dreams,
God will help you get rid of them.
Pray a prayer like this each night.
Father God,
I repent of all ungodly dreams.
I come against having any sinful dreams.
I refuse them.
I dedicate my dreams to you.
Father, I ask that you would
bless my sleep and my dreams each night.

In Jesus' name I pray, 
Amen
-
Prayer for those who are having scary dreams
Heavenly Father,
You want my sleep time to be peaceful and restful.
I ask that you would protect me from scary dreams.
If they are from something that is troubling me, I ask that you would help me work through that issue.
If they are from fears in my life,
I ask that you help me to pursue godly strategies to get rid of this fear such as writing out Scriptures about fear and asking you to help me to remember to say them each day.... And if I need to see a Christian counselor, put that on my heart.
I ask that you would help 
God is a god of the day and the night...
Heavenly Father,
You have given us sleep to bless us.
You want sleep to restore our body and refresh our mind.
I ask that you would protect me from bad dreams.
Please keep demonic forces from disturbing my sleep.  
I ask that you would give me sweet sleep and
sweet dreams.
Help me to "walk" close to you in the day and in the night.
I desire to be faithful to you at at all times.

In Jesus' name I pray,

Amen
Copyright © 2018 Beth McLendon of  Inspirational – Prayers.com