Daily Inspirational Thoughts

Daily Inspirational Thoughts

to bless your life.

Monday through Thursday
~

These are written by Beth McLendon

unless otherwise noted.
Monday Thoughts

I will trust God.
Consider reading that sentence 4 times.
The first time emphasize the first word.
The second time emphasize the second word.
The third time emphasize the third word.
The fourth time emphasize the fourth word.
I  will trust God.
I will trust God.
I will trust God.
I will trust God.
Consider doing that several times today.

Let those powerful words sink in.
Tuesday Thoughts
I will make wise choices today.
Consider reading the Tuesday sentence
multiple times as was suggested on Monday - 
while highlighting a different word each time.

Wednesday Thoughts

Lord,

How can I make
my home

a more
God-friendly environment?
Highlighted
Wednesday Scripture
"Abstain
from all
appearance of evil."

 1 Thessalonians 5:22 KJV
Thursday Thoughts

A change of heart
leads to
action of some kind.
---
Below is an excerpt
 from our Bible Devotion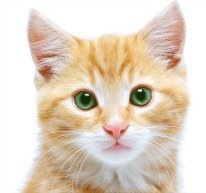 Are you Serious?
Karl had a long day at work.
He was ready to unwind.
He headed straight for his recliner.
He eased down onto his beloved chair. He nestled back while raising the footrest. Then he slowly brought his head back so that it rested gently on the soft headrest.
Karl reached for his trusty remote and turned the television on.
Then a sinking feeling hit him...
"I'm thirsty."
Too tired to move,
he pushed the thought from his mind and concentrated on his favorite show.
Suddenly, he heard,
"This news update just in!
The water supply has been found to be contaminated.
It is imperative that you boil your tap water
or use bottled water.
More details at 11:00 on News Team 11."
"What!" Karl barked at the television.
"I washed my hands when I came home,
and the
water looked fine.
That news report is . . .
STUPID!!"
Karl was so irritated that he found the energy
to get that drink that he had wanted.
He angrily got up and headed for the kitchen.
"There's nothing wrong with this water!"
Karl declared to his cat
who was lounging on a kitchen chair.
With that statement,
Karl turned on the faucet,
filled a glass with water,
and drank it straight down.
"This water is just fine!
They think they are soooo smart!
What do they know anyway!"
~~~

The water looked fine.
Karl judged the water with his eyes. But there were things about the water that cannot be judged with the human eye.
It is easy to see
how foolish
Karl was in this situation.
But, many times
we act just as foolishly during our daily walk
with God.
God personally speaks to us about
harmful situations,
but many times we have the same attitude
that Karl had:
"I don't see anything wrong with it!"
Do you take God's Words seriously?
"Despise God's Word
and
find yourself in trouble.
Obey it and succeed."
Proverbs 13:13 TLB
Sometimes it helps for us to be reminded
of what we already know.
Hopefully this devotion has been a helpful reminder.

Devotion Copyright © 1997 Beth McLendon of Inspirational-Prayers.com
This page first presented September 2, 2013.