The Inspirational Life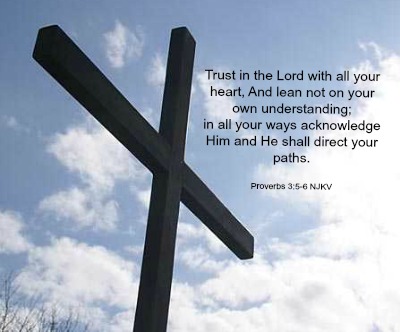 Welcome to the Inspirational-Prayers Newsletter
Also called
The Inspirational Life.
-
This edition contains:
WHAT'S NEW on Inspirational Prayers
DEVOTIONAL: Encouragement does Wonders!
DISCovering Success: DISC and Encouragement
Quick DISC Insights
PRAYER FOR YOU
What's New
Our newest page is:

Prayer for 9/11 - We thank God for protecting the U. S. this year!

New Pages:

Gratitude Prayer

Psalm 27 - Biblical insights and prayer

Psalm 18 and the Names of God - there is great Bible study material in that page AND there are activities to do with your children.

Featured Daily Inspiration pages:

Inspirational Kindness - Great videos that will make you smile and may even put a tear in your eye!

Feed my Lambs, Feed my Sheep - Last week we gave suggestions on HOW TO TEACH Bible insights to children and teens.

Bible Characters - This week we are sharing insights into the story of Mary and Joseph taking Jesus to the temple when Jesus was a baby.

Updated Pages:

Christian Fitness

Senior Citizen Fitness

Two new entries to Beth's Blog

What's New Page - Note that links for all the above are found on the "What's New" page that is featured on the right-hand side of each page of our website that tells all the new things for the website. It also tells the date that "Inspirational Videos" and "Beth's Blog" were last updated.

For a list of all our prayers see the:

"Prayers for All Occasions" page on the left-hand navigation bar.

We also have many Bible devotions listed on the "Bible Devotions" page on the left-hand navigation bar near the bottom.
Encouragement does Wonders!
Anxious hearts are very heavy but a word of encouragement does wonders!

Proverbs 12:25 TLB

Some of us live in families where encouragement is second nature. Others have gotten so busy and have so many things on our mind that we have forgotten to implement one of God's sweetest blessings - encouragement!

Many times when we feel the stress and strain of daily life, one of the things that is missing is encouragement. Encouragement is a gift that when given, lifts people above their circumstances. It is not a cure-all for everything that ails us, but it is, in many cases, a good medicine.

When we are on the right track - on God's path - but no one seems to know or care, our focus can get off God.

In these times, all a brother or sister in the Lord needs is a little encouragement to make it successfully through the day. That reassurance helps a person to get his or her focus back on God.

If only given and never received, it makes the giver dry and parched. Encouragement is a tool given to the family and to the Church to build up the Body of Christ. It is designed to refresh and renew.

Sincere encouragement and compliments are a blessing that we give others.

It is interesting to note that children need encouragement, compliments, and attention so much that most are willing to do bad things in order to receive some attention. This shows the extreme necessity of remembering to watch and inspire the good things in our children so that they can get their attention needs met in a positive way.

The gift of encouragement works wonders for Christians and non-Christians alike.

Giving Encouragement to Others

It is a warm, satisfying feeling to compliment and thereby revitalize someone and see his or her eyes light up in appreciation. All of us are drawn to someone who will see the wonderful things we do and see us as special people.

Kind words are like honey - enjoyable and healthful.

Proverbs 16:24 TLB

Originally written in 1994 - Copyright © 1994 Beth McLendon of Inspirational Prayers.com
DISCovering Success
DISC Personality Style insights about Encouragement

Earlier in this newsletter, I wrote an article on the topic of encouragement. In this section, I am going to relate the topic of encouragement to DISC personality information.

(After this article, I have some information about my book on DISC, and then I have written some quick information on DISC in short columns.)

There are four basic personality styles.

The "D" style is outgoing and task-oriented. They need encouragement the least.

Many "Ds" feel that encouraging people leads to mediocrity. Therefore, they often withhold compliments and encouragement.

AND "Ds" often think, "I don't need encouragement, so no one else should need it."

The "Ds" need to know that they are only 10% of the population. The rest of us are actually positively motivated by encouragement.

The "I" style is outgoing and people-oriented. They are 25-30% of the population. They need encouragement THE MOST.

The "I" style will never be able to accomplish everything they are capable of doing without the encouragement of other people.

For the friends and family (and bosses) of people with the "I" style, we need to keep in mind how helpful "encouragement" is to the "I" style. Take note: Most "I" style people would love to be singled out in front of a group for an honor, or an award, etc.

The "S" style is reserved and people-oriented. They are 30-35% of the population. They like encouragement, but most of them do not want to be singled out in front of a group to be given encouragement or compliments. They are usually shy. One thing that most "Ss" like is for someone to say to them, "I appreciate you."

The "C" style is reserved and task-oriented. They are 20-25% of the population. Sometimes life has left them thinking in an ultra-skeptical manner. Therefore, they may be hesitant to take a compliment, because they think there is a catch. But encouragement given with sincerity is usually greatly appreciated.

Note that those in the "C" style are usually the most skeptical about DISC personality styles.

Copyright © 2014 Beth McLendon of Inspirational-Prayers.com

My Book about DISC

You can learn more about DISC personality styles from my book: Praying for your Child.

It tells you what each style likes and doesn't like. It shows you each style's blind spots and each style's secret fears. It tells how to motivate each style and the desired environment of each style. AND it gives parents - discipline secrets.

IT HELPS YOU UNDERSTAND ADULTS TOO!

It is not just a book about children. The book has a lot of information that relates not only to children but adults as well.

It is a great book to help you understand your spouse and create a better marriage.

One woman told me that it helped her forgive her mother! So it can help any relationship!

Understanding can bring healing!

More insights:

"Ds" like Productivity

"Is" like Popularity

"Ss" like Peace

"Cs" like Perfection

-

"Ds" like things done the quick way or their way

"Is" like things done the fun way

"Ss" like things done the easy way

"Cs" like things done the right way

-

"Ds" are dominant – they want to be in control

"Is" are inspiring

"Ss" are supportive

"Cs" are cautious
Prayer for You
Dear Lord,

Thank you for this beautiful fall season.

Lord, I thank you for all these people who have asked to receive this newsletter.

Lord, I ask that you would refresh each one this day. Bring clarity to their mind and strength to their body. And may they find joy sprinkled throughout their day.

You have great plans for them. Help them to realize that you want to accomplish great things through them for your glory.

Remind them that you are a miracle-working God!

In Jesus' Name I pray,

Amen

Beth McLendon of Inspirational-Prayers.com